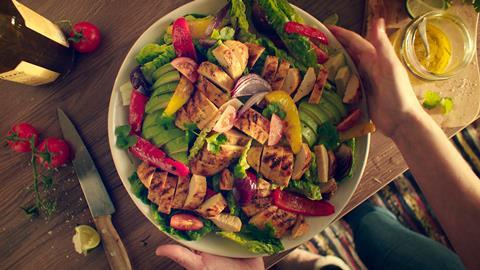 Scientists in Wales claim they have made a major technical breakthrough that could be used to slash salt levels in popular products such as crisps by up to 40%.

Experts at Aberystwyth University's Beacon Biorefining Centre of Excellence say they have used a byproduct of mycoprotein, the main ingredient in Quorn products, to create a flavour enhancer that can be used to enable salt reduction across a raft of meals and snacks.

Research has shown use of an enhancer, called 5' Nucleotides & Glutamates (NAGs) can enable a 15%-40% reduction in salt content, without negatively affecting the overall taste of a product, with trials of savoury vegetarian foods, potato crisps and soups proving successful.

The research, funded by the government's Innovate UK programme, has been carried out in partnership between the university, Quorn Foods and Waitrose, as well as Create Flavours, Amano Enzyme Europe, Membranology and Harper Adams University.

The study comes with Public Health England currently consulting on new targets that call on companies to slash salt in products by as much as 20% by 2023.

"This scientific research could have a far-reaching effect on people's health," said Beacon business development manager Mike Morris.

"We can see huge potential for this product, not just in the production of very tasty pre-packaged foods, but in drastically reducing the salt content of a popular part of modern diets."

Quorn may now put the flavour enhancer into production.

"Here at Quorn Foods, we are very pleased that the Innovate UK funding has enabled us to make this breakthrough in redeveloping the liquid by-product from our fermentation process," said Quorn Foods head of R&D Muyiwa Akintoye.