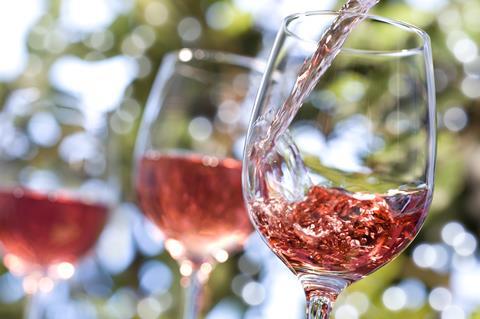 Plans for a major clampdown on alcohol advertising have been scrapped by Scotland's new first minister Humza Yousaf.
As part of moves to "reset" the SNP's relationship with business announced yesterday, which also included a delay to the launch of the UK's first deposit return scheme, the SNP leader said he was taking into account warnings of the massive economic impact on companies already struggling with inflation and the cost of living crisis.
Retail leaders had warned shops could have been "crippled" by plans under a consultation launched in November, which mooted restrictions on alcohol advertising and promotions that could have seen a ban on aisle-end displays of alcohol, restrictions on the use of mixed alcohol and non-alcohol aisles, and the covering of alcohol behind tills in ways similar to cigarettes.
Yousaf said yesterday the government would take the plan, which would also have banned alcohol window displays, back to the "drawing board".
"The aim of this consultation – to reduce the harm caused by alcohol to children – is admirable," he said. "I support it wholeheartedly.
"But it is clear some of the proposals have caused real concern to an industry which is already facing challenges on multiple fronts."
The backtrack was warmly welcomed by business leaders.
Miles Beale, CEO of the Wine & Spirit Trade Association, told The Grocer: "We are pleased that Scotland's first minister has listened to us and made the sensible decision to scrap the Sturgeon government's original proposals for blanket ban on alcohol advertising and promotion.
"We look forward to supporting the government on the first minister's aim to reduce the appeal of alcohol to young people and prevent alcohol-related harm in Scotland."
Scottish Retail Consortium director David Lonsdale added: "Scottish retailers take their duty to sell alcoholic products responsibly seriously. However, the recent consultation provided no tangible evidence that the proposed measures would be a proportionate public health measure.
"We welcome the first minister's promise to take a fresh look at the issue of alcohol advertising and will look to engage positively on practical and evidence-based solutions to the issues."