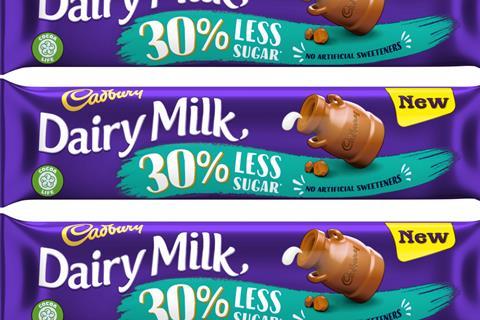 A ban on in-store promotions and pre-9pm watershed advertising is set to hit thousands of products, including many that have been reformulated in recent years.
Suppliers have warned the "draconian" crackdown under Boris Johnson's obesity strategy, announced this week, could cost them £700m in lost revenue and retailers a further £500m, as displays of products deemed high in fat, salt or sugar would be removed from prominent in-store locations such as gondola ends and checkouts.
The FDF said the crackdown would mean many products that had been reformulated under the government's sugar reduction strategy would be banned from a key mechanic for selling their products and warned that it could kill off the voluntary programme.
"Manufacturers will see little point in introducing lower-sugar or lower-calorie variants of their products into a market in which it will not be possible to advertise or promote them to shoppers," said COO Tim Rycroft.
It also warned that the moves would push up prices at the worst possible time as shoppers face a Covid-19 recession, with Public Health England's own figures suggesting the move will push up family bills by £600 a year.
The BRC, which had offered to accept a ban on volume promotions in return for the government dropping the clampdown on location-based promotions, said the proposals were "ill thought-out".
The move comes on top of plans for a 9pm TV watershed for HFSS products, and proposals for an all-day ban on HFSS ads online, which industry sources said had come as a "bolt from the blue".
The Grocer understands the promotions ban will affect all biscuits, cakes, chocolate and confectionery – even low-sugar and low-fat varieties, including Cadbury's new 30% less sugar Dairy Milk Bar, Belvita biscuits and Maynards Bassetts wine gums . Other products affected include a range of soft drinks that were reformulated under the government's flagship soft drink sugar levy. The government's nutrient profile, which will be used to calculate the promotions as well as the advertising ban, will mean drinks are barred if they have a sugar content of over 4.5%, whereas the cut-off for the sugar tax is 5%.
"The government regularly trumpets the success of the soft drinks levy in reducing sugar consumption and whilst we have yet to see the evidence that it has had an impact on obesity, self evidently it prompted companies to move further, faster," said BSDA director general Gavin Partington. "However, in many cases that apparent anomaly means that products that were reformulated and a vast quantity of sugar removed are going to fall foul of this new ban.
"It just doesn't make sense to have a threshold that effectively prevents manufacturers from promoting the lower sugar varieties."
Other products set to be caught up in the ban include granola, low-fat crisps, savoury popcorn and all reduced fat and reduced sugar cook-in sauces, as well as all tomato ketchup, pesto and ice cream, including many reduced-sugar varieties.
Walter Zanre, MD of Filippo Berio, one of the companies set to be hit by the ban, said: "These ill thought-out regulations treat natural foods such as olive oil and cheese in the same way they treat processed foods that are full of sugar and additives and proven to be bad for health.
"There is a huge difference between a bucket of fried chicken and a bottle of Extra Virgin olive oil."
A Nestlé spokesperson said: "We are concerned that there is a lack of evidence around the effectiveness of some of the measures proposed."
Rycroft added: "It is extraordinary that the government is proposing a ban on promotions of food and drink in retail at such a precarious economic time."
"With household budgets more stretched than ever before, the Scottish government recently reversed its decision to press ahead with promotional restrictions. They said the Covid crisis had rendered their impact assessments meaningless. Why are things different in England?
"Government is pulling in different directions. From August the chancellor is paying for people to eat out whilst the health secretary is proposing banning promotions on the same foods in supermarkets."