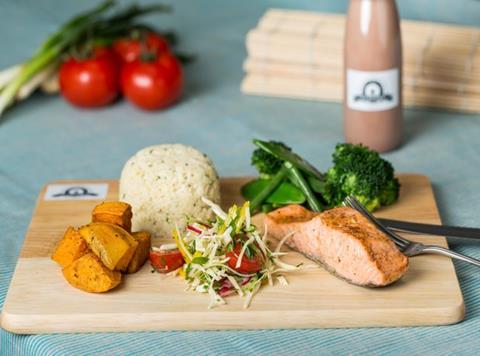 UK brands Fit Kitchen and Tapped Birch Water are among the European businesses chosen by PepsiCo for its inaugural Nutrition Greenhouse initiative.
The supplier has revealed the names of eight nutrition, health and wellness startups that will join its first collaborative incubator programme. Each had been selected based on the quality of its product, focus on consumer health, scaleable business model and uniqueness in the market, said PepsiCo.
Fit Kitchen, a maker of healthy microwave meals, and drinks brand Tapped are joined by Erbology, a British organic wholefoods supplier. The rest of the list comprises:
Divingmar – flavour-enhancers made from seaweed (Spain);
Frecious – ready-to-eat fruit and vegetable pastes (Switzerland);
Jimini's – snacks made from insects (France);
Your Superfoods – superfood mixes (Germany); and
No Fairytales – tortilla wraps made from carrots and beets (Netherlands).
Designed to support nutrition food and beverage entrepreneurs, the Nutrition Greenhouse is for European brands with sales of €2m or less. It offers each participant a €25,000 grant and six months partnership with PepsiCo experts to accelerate business growth. At the end of the programme, one brand will receive an additional €100,000, granting PepsiCo exclusive rights to its products for six months.
Juan Ignacio Amat, PepsiCo vice president nutrition for Western Europe and Sub-Saharan Africa, welcomed the participants: "We can't wait to harness our shared enthusiasm and drive to deliver accelerated, sustainable growth for convenient, nutritious products."
While the ready-meal market was well established, there was room for "better quality, more nutritious meals", said Fit Kitchen MD Philip Pinnell. "We fundamentally believe in the need for our products and their ability to help people lead a healthier lifestyle."
Tapped CEO and co-founder Paul Lederer said the birch water brand wished to capitalise on the growing health trend to "get more people enjoying goodness straight from the tree".