The government is scrapping PHE over its 'failures' to handle the pandemic. So what next for the PM's new war on obesity?
The government has announced plans to scrap Public Health England (PHE) following criticism over its slow response to the coronavirus pandemic. But what does the move mean for the food and drink industry and the government's flagship reformulation programme?
What does the shake-up involve?
Health secretary Matt Hancock today announced PHE is being replaced by a new agency, The National Institute for Health Protection will have a "simple and relentless mission" to protect the country from external threats like coronavirus. It will be headed Baroness Dido Harding, the Conservative peer and former TalkTalk boss currently running the NHS test and trace system, which will be absorbed along with PHE into the new body.
Hancock said the government wanted to replicate the success of organisations such as Germany's Robert Koch Institute, a world leader in diagnostics, claiming that the UK lacked the capacity needed to respond to the outbreak in areas such as testing.
Meanwhile PHE's public health role, including its spearheading of the war on obesity, will be taken up by what is expected to be a much greater role for local health authorities and GPs, with Hancock saying the government wanted to shift to a "focus on prevention."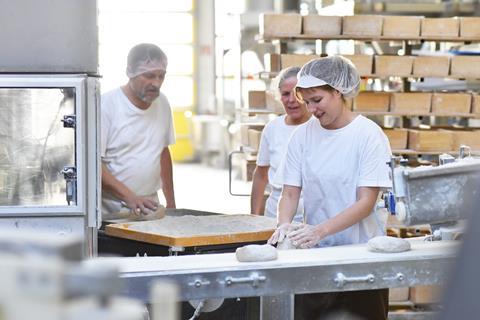 Does PHE deserve the flak for its handling of the pandemic?
Hancock paid tribute to the "exceptional work" PHE has done in the fight against Covid-19 and more widely since it was formed in 2013 – but the government is believed to have been angry at its dithering response to the crisis, referred to as "sluggish" by PM Boris Johnson.
Critics accuse the government of passing the buck for its own failures, in areas such as testing, onto PHE. However, the body's handling of the crisis has repeatedly angered food and drink leaders since well before lockdown.
In February, The Grocer revealed BRC concerns that its advice to businesses lacked clarity on issues such as workplace safety and face masks, unlike previous detailed plans for a feared flu outbreak presented in 2011.
In April FDF CEO Ian Wright blasted PHE for the "incomprehensible" lack of guidance on safety for food workers, saying there had been long delays in information on separation of staff and PPE.
PHE's handling was again criticised in a review by MPs on the Environment, Food and Rural Affairs Committee in May, which heard of "unbelievable" delays in PPE guidance, with food factories since becoming the source of a number of Covid outbreaks, the latest emerging this week.
What does PHE's demise mean for the obesity strategy?
News of PHE's demise comes just three weeks after Boris Johnson launched a new obesity strategy, which at the time was welcomed as "bold and radical" by many health campaigners.
The launch of the policy was even timed to follow a PHE report showing how obesity was a major risk factor in the battle against Covid-19.
Ironically, at the time PHE national director Dr Alison Tedstone told The Grocer the strategy, which includes a major crackdown on HFSS promotions in stores and a 9pm watershed on junk food ads, was a major breakthrough which showed the government understood the need for a "joined-up policy" on public health.
"Promotion restrictions, reformulation, sugar tax, they all link together," she said.
Now massive question marks hover over what or who will co-ordinate the obesity strategy.
Getting PHE off their back may well be welcomed by many in the food and drink industry, who have long complained of being bombarded by unrealistic targets, but health groups have expressed outrage at the suggestion cash-strapped local authorities and overworked GPs will be given the reins over the obesity strategy.
"Obesity is a national problem and has to be dealt with nationally," says Tam Fry, chairman of the National Obesity Forum.
"You cannot have a situation where one authority has one approach and five miles down the road they are doing something completely different.
"Yes, local authorities can send people out to check calories on menus but they can't alter what's in the foodstuffs and what's in the drink being produced by the UK's food and drink companies. For that you need the government."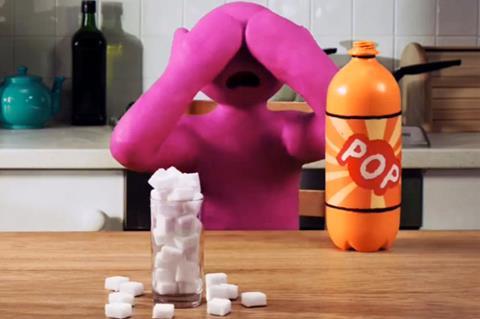 What will happen to the industry's reformulation programme?
Apart from the sugar tax, the key element of Theresa May's obesity strategy launched in 2016 was a voluntary reformulation programme with the industry which sought to succeed, where the Responsibility Deal had often failed, in slashing sugar, calories and salt levels.
But with Boris Johnson keen for his measures to be seen as a new start, will that strategy bite the dust?
Even before Covid, the reformulation programme had become mired down in long delays, thanks to Brexit and complaints from industry of an overload of competing health demands, which they said made targets unrealistic.
Figures out last year suggested there was virtually no chance of the sugar reduction goal hitting its targets of a 20% reduction by 2020, whilst further programmes on calories and salt have yet to materialise.
Last month Tedstone told The Grocer PHE was preparing a major new report on progress on sugar reduction from the autumn, along with moves on salt and calories, but it is unclear who will lead them, with the new body due to be focused on external public health threats.
The Department for Health and Social Care, which has seen its public health role massively run down since PHE became its executive agency, may now be charged with taking on such policies, although both Johnson and Hancock have previously attacked "nanny state" policies, which could leave the reformulation programme high and dry – especially if the onus switches to obesity prevention through exercise.
Another suggestion is that Hancock may ask the Food Standards Agency (FSA) to take over as its leader body for advice on areas such as reformulation, in a return to its pre-PHE role, although it too will have its work cut out with Brexit and Covid issues.
The demise of PHE also poses questions over the future of the Change4Life programme, first launched under Labour, with The Grocer revealing in January this year's annual new year campaign starring its Aardman-created cartoon characters had been shelved. PHE has also spearheaded the controversial Sugar Smart App under the Change4Life banner, another government app that, at least at first, was full of glitches.
"For more than a decade, our industry has worked willingly with successive governments to reduce salt, fat and sugars with significant results," says Tim Rycroft, FDF chief operating officer.
"Whatever the structures envisaged, we will continue to work in close partnership to drive the change we all want to see. However, as part of these reforms, we want to see the UK government put real money behind specific, targeted measures to help those most afflicted by obesity and not put up further barriers to our ambitious reformulation programmes."


Ian covers Tesco, Asda and Morrisons among the major retailers. He's also our go-to guy for all issues related to health, high street and public affairs.