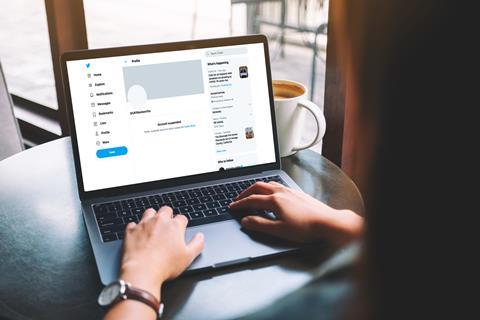 Twitter has suspended an account that was used to claim the Woolworths name would return to high streets next year.
The topic was trending yesterday after the @UKWoolworths account claimed in a series of tweets that three stores would open in late 2021.
It said there were "a few legal contracts to sign, but we're super excited!".
But the claims were cast into doubt when Very, which owns the Woolworths trademark in the UK, said it was not connected with them.
The account has since been suspended for violating Twitter's manipulation and spam policy, the social media platform said.
Violations under the policy include spreading misleading information with fake accounts and "inauthentic engagements that attempt to make accounts or content appear more popular or active than they are".
The Woolworths claims were greeted with both delight and scepticism. Some Twitter users welcomed the return of the demised chain's famous 'pick & mix' sweets, while others pointed out the account was newly created.
Some replies highlighted that a website address provided, yourwoolworths.co.uk, appeared to be inactive and newly registered, despite a claim from the account it was "having some IT issues due to a huge rise in activity".
Woolworths collapsed at the end of 2008, with 27,000 job losses and the closure of more than 800 stores.
The chain was tipped to return nearly a decade later, in 2017, when former director Tony Page said he wanted to buy the name back from its owner.
He told The Daily Star at the time: "I have contacted Shop Direct and said, 'you're not using the brand any more, would you consider giving it to someone who would?'"