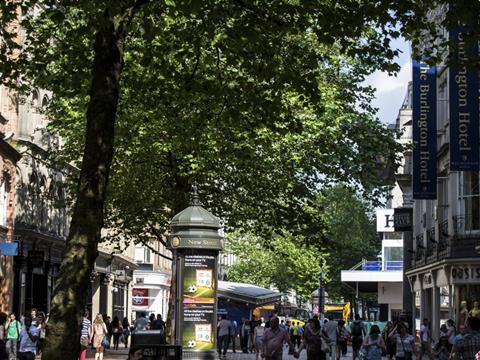 Argos-owner Home Retail Group has called for a digital "revolution" on the high street after lending its weight to the government's rescue efforts.
The company has joined the likes of Boots, Costa, Google, M&S and the Post Office for a revamped version of The Great British High Street Competition, which is seeking out the best high streets across the country.
The £80,000 prize pot, an increase on the widely criticised £50,000 prize in last year's competition, has also been bolstered by the offer of specialist digital training by Google for a hundred high street retailers in each of the seven award categories.
"A great high street must also be a great digital high street," John Walden, Chief Executive of Home Retail Group plc.
"We need a revolution across our communities in their understanding and embracing of digital technologies so that they can grasp the exciting opportunities of a digital future.
The competition will seek out the best high streets across the country and showcase how effectively they are capitalising on digital to help their high streets thrive.
Speaking at Argos's flagship store in Victoria where he saw the Argos 'Digital Hub' in operation, high streets minister Marcus Jones said: "This year's Great British High Streets Competition is going to be even bigger and better with a boosted prize pot and expert digital advice to help our winning high streets not only be good physical businesses but digital businesses too.