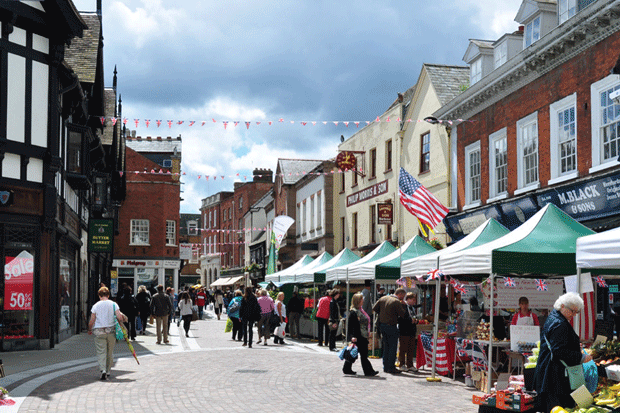 Coronavirus could lead to a resurgence of the high street and local shops for food shopping lasting long after restrictions ease, new research suggests.
Just over half of shoppers will choose local sources before going to a supermarket in the wake of lockdown, according to the findings of a YouGov survey.
The survey questioned 1,032 UK adults and found 52% would shop locally before visiting a supermarket. Fifty per cent said they would limit supermarket visits by going once a week and avoiding top-up shops.
Convenience stores have received a major sales boost during the pandemic as shoppers make fewer trips to the supermarket. At its peak, convenience's share of the market hit 16.3% in the four weeks to 19 April according to Kantar data, up from 12.4% a year earlier. The share remained well above normal levels in the four weeks to 14 June, at 14.7%.
The YouGov survey found 46% of shoppers said they would continue to shop locally to the same degree as they currently did after lockdown was fully lifted.
Seventy per cent of those who had shopped locally during lockdown said they would continue to do so to some extent after restrictions were fully lifted.
"Our data suggests that those who have switched to shopping locally for food and drink on the high street don't intend to stop," the survey concluded.