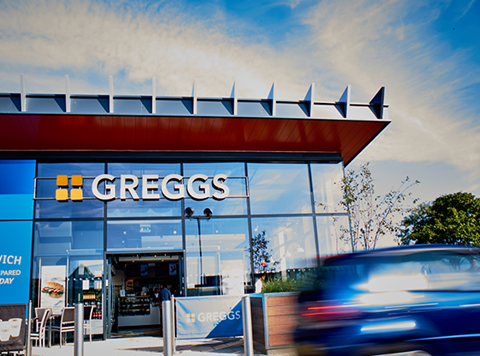 Food to go chain Greggs (GRG) has announced it will close its entire shop estate by the close of business on Tuesday 24 March in response to the coronavirus crisis.
The bakery chain had already shifted to providing a solely take-away service accepting card payments only. However, it said this afternoon that "it is now clear that to protect our people and customers we need to go further and temporarily close our shops completely".
During this period, it will use support from the Government's Coronavirus Job Retention Scheme to maintain employment of colleagues at full contract hours for "as long as is practicable".
"Whilst our shops will be closed for a period Greggs will continue to provide support to our local communities by distributing any remaining unsold food, and offering support for those in hardship through the Greggs Foundation," Greggs said.
In a trading update issued this afternoon, the chain said it has seen "a sharp reduction in footfall" in many of the areas where we trade over the last week.
Initially the impact was seen in transport hubs and in central London, and has since affected other towns and city centres across the UK. Suburban areas have seen the lowest levels of decline.
It follows a string of high-street closures in response to the virus from McDonald's, Subway, Pret, Costa and Starbucks.
Greggs previously revealed that company-managed shop like-for-like sales grew by 7.5% in the nine weeks to 29 February 2020. For the two weeks that followed Company-managed shop like-for-like sales growth averaged 4.1% and the most recent week to 21 March 2020 it saw a 9.9% decline.
"The rate of decline has been increasing each day as more and more customers heed the Government advice on social distancing, and we would expect this to increase further if we were to continue to trade," the bakery chain said.
In order to protect its financial position, Greggs said it is reducing cash expenditure to protect liquidity – this will include only completing existing shop projects, whilst deferring new shop openings and planned refurbishments and only spending where necessary to maintain continuing operations in its supply chain.
Overall Greggs expects to remove £45m from this year's planned capital expenditure programme.
It will also not now pay the previously-announced final dividend for 2019 and have stopped the programme of share purchases by its Employee Benefit Trust, which together will save a further £40m
Greggs said its weekly cash outgoings as stores remained closed are estimated to be £5m, assuming Government relief for business rates and that employment support is available to maintain all of Greggs jobs.
It said it is in the process of arranging financing to cover the possibility of a closure period of anything from six weeks to three months.
"We welcome the Government's swift action in suspending business rates for a year and the support for continued employment through the job retention scheme. These will be essential for any consumer-facing business at this time," Greggs stated.
"We start from a position of having no debt, and believe that Greggs should meet the eligibility requirements of the Covid Corporate Financing Facility (CCFF) scheme, being a UK incorporated company that makes a material contribution to economic activity in the United Kingdom.
"We have approached the Bank of England for support from the CCFF and are working with our banking partners to determine the most effective overall solution.
"Whilst the outlook during this crisis remains uncertain Greggs is a resilient business with strong growth credentials and we should be confident of its ability to navigate this event and return to growth when the economy recovers."
Greggs shares have fallen 7.8% today to 1,300p and are down by almost 39% since 1 January 2020.