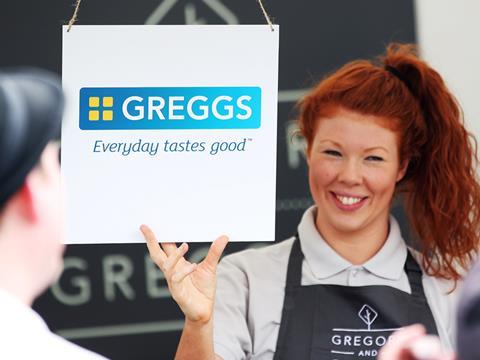 Greggs has gone undercover to give foodies their first taste of its new summer lunch offering.
The high street chain rubbed shoulders with Michelin-starred chefs and TV personalities at London's Foodies Festival under the guise of Gregory & Gregory, an artisan delicatessen.
"London is a global gourmet destination," said Greggs commercial director Malcolm Copland, "so where better to try out our new lunchtime range?"
The new range of salads, which all contain less than 400 calories, includes a feta and beetroot dip salad with a roast vegetable grain, and an oriental chicken sticky rice salad with pickled shredded vegetables and edamame beans.
It also features the first-ever vegan option for the food-on-the-go chain - a Mexican bean wrap.
"The reaction to the new menu has been fantastic and we're now rolling it out across the UK", Copland added.
One festivalgoer commented, "Greggs – you think of pasties, don't you, and sausage rolls. I genuinely found this range of salads and wraps surprisingly good!"
Another visitor said: "You wouldn't normally find me in a Greggs but I think what they've done with these new salads is brilliant. I'll certainly be popping in there for lunch in future."
Celebrities who attended the festival included new Saturday Kitchen host Matt Tebutt, Michelin-starred chefs Atul Kochhar, Josh Eggleton, Stephen Crane, Robert Potter and Brad Carter as well as 2017 MasterChef winner Saliha Mahmood Ahmed.
The event is the UK's biggest food festival and is held annually in Syon Park, London.