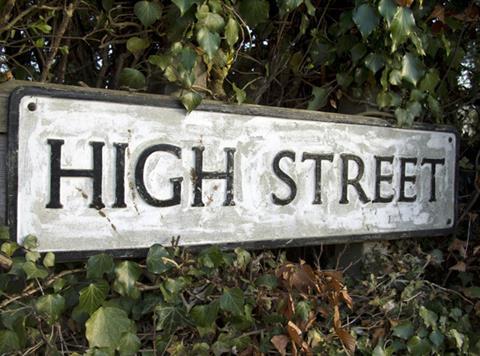 Greggs the Baker is throwing its weight behind a high street rescue effort which will be rolled out to a further 34 towns across the UK today (15 July).
The retailer announced it was joining phone giant EE and advertising company Exterion Media in signing up to the Business in the Community (BITC) Healthy High Streets programme, which launched a year ago.
Towns and cities involved in the latest extension of the scheme include the likes of Belfast, Crawley, Durham, Ipswich, Liverpool, Portsmouth and Sunderland.
BITC said that, so far, £9m of support had been provided to high streets from founding members Boots, the Co-operative Group, M&S and Santander, and said the extension of the scheme to take in more companies and locations would ramp up support still further.
The figure so far includes property upgrades in Healthy High Street towns, the cost of employing so-called High Street Champions across the 33 towns named last year and senior management support from across the partner businesses.
The scheme is seeking to give 100 high streets across the UK help, with the aim of increasing footfall by 10%, reducing the number of empty properties by 20% and creating 3,000 jobs over a three-year period.
Each selected town will receive a bespoke package of support, which includes access to skills and expertise, and dedicated High Street Champions from supporting businesses who work together with the local partnership team, local authority and relevant local partners to devise an action plan to address the specific challenges facing the town.
Of the 34 locations selected, 88% are in the top 40% of the most deprived areas of the UK, said BITC.
It said early successes in the programme include local High Street Champions in Bristol Broadmead and Maidenhead leading initiatives to extend opening hours, as well as the successful renewal of the Plymouth City Centre Business Improvement District (BID) which has secured £8.6m to provide a cleaner and safer city.
Exterion Media has agreed to provide free marketing to help back town rescue efforts.
BITC project lead Peter Donohoe said: "One of the most powerful ways for business to make an impact in communities is by creating high streets that are vibrant places to live, work and do business.
"It has been heartening to see first-hand the practical difference that collaborative, business-led action can make on UK high streets in just one year.
"While there is much to be proud of about our Healthy High Streets programme we also know that there is more work to be done. We look forward to working with the new and existing towns to create lasting change and warmly welcome Greggs, EE and Exterion Media as programme partners."
The final 33 locations will be announced next year.