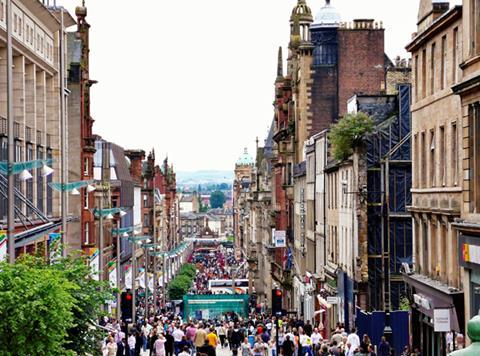 High streets are experiencing a "retail resurgence" due to the convenience culture sparked by austerity Britain, a government report claimed today.
The new research into the state of British high street, commissioned by the Future High Streets Forum and carried out by Southampton University, suggested that high streets are benefiting from a trend towards consumers making small, top-up shops.
Ministers claimed it was "one of the most definitive studies into consumer habits ever conducted in Britain" and said it was proof that the high street was making a comeback, despite all the challenges it faced from technology and competition.
"Convenience retail in town centres/high streets, both independently and corporately owned, has experienced significant growth over the past 15 years, a growth sustained during the economic crisis and subsequent period of austerity," the report found.
It claimed the trend would continue over the next five years, with convenience stores accounting for one-quarter of the entire grocery market by 2019.
Over the same period, it predicted the market share for superstores would fall from 42% to 34.9%.
The study also claimed there had been a "modest resurgence" in specialist retailers such as artisanal bakers, butchers and tea and coffee merchants.
Retailers were exploiting opportunities created by online shopping, particularly with the rise in click and collect, it added. Within five years, seven out of 10 online shoppers would prefer to collect goods themselves rather than risk missing a delivery at home, it claimed.
The study also found the "leisure aspect of shopping trips is a significant driver of footfall" and that high streets which include a good range of cafes, bars and restaurants not only increased the "dwell time but the average spent during trips to town".
Long-term shifts towards leisure, health and beauty services – such as nail salons, hair dressers and gyms – would continue, it added.
"New relationships are being established in town centres and high streets, creating opportunities and contributing to their resilience," the study concluded.
"This report shows our high streets to be adaptable, creative and resilient," said new high streets minister Penny Mordaunt.