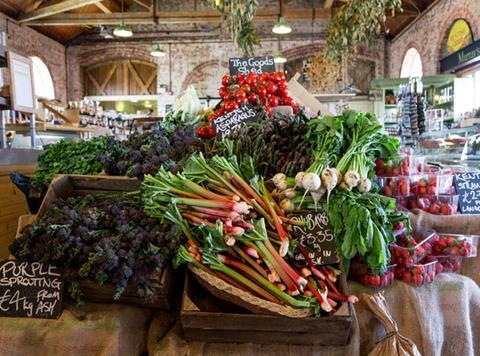 The collapse of House of Fraser is another graphic reminder that tectonic structural change is underway on our high streets.
What's the point of bricks and mortar chain stores when people think they can buy everything on Amazon more cheaply? It's the same story with restaurants. Mid-market chains like Jamie's Italian and Prezzo aren't special enough to drag people out their homes; home delivery companies, such as Just Eat, are mopping up. And why put yourself through the tedium of visiting a supermarket in person when they do home delivery?
Since the 1980s we've known what ghost town high streets feel like: that depressing mix of nail bars, charity shops and phone shops. But now that even chains like Poundworld are shedding stores, might they become even ghostlier still, eerie pavements devoid of people, with a never-ending crush of couriers driving by?
Any business model that sees the human element in commercial interactions as an unnecessary expense that's best dispensed with signs up for a battle that only the biggest and leanest can win. But the dominance of 'virtual' shopping also creates an excellent opportunity for small businesses that offer 'analogue' shopping experiences. In the non-food sector, look at how independently run vinyl record shops have flourished while CD chain stores have gone to the wall.
When it comes to food, as Bill Grimsey points out in his latest town centre review, 'specialist' food shops - cheesemongers, artisan bakers, fishmongers, butchers, greengrocers et al - can definitely flourish, especially when they form a mutually protective cluster. Grimsey cites Birkdale village in Southport, which is prospering, thanks to 50 independent businesses, as an example of a retail mix that offers services that require consumers to be present in person. He also highlights Holmes Mill in Clitheroe - beer hall, food hall and more in a former textiles mill - as a model for an emporium that could invigorate our ailing high streets.
Recently I visited The Goods Shed in Canterbury (pictured), a farmers' market-cum-food hall-cum-restaurant. Not only has it hugely enriched the otherwise lacklustre food shopping options in the town, it has also found a new use for an architecturally valuable building.
Too niche? No way. Generic 'Big Retail' has had its high street swansong. Enterprises such as these are the future.
Joanna Blythman is a journalist and author of Swallow This