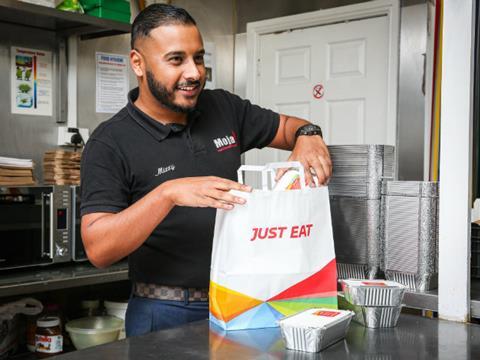 Just Eat is to include restaurants' food hygiene ratings on its app and website.

The move follows reports that takeaways listed on the delivery app and site included many given a zero hygiene rating by the Foods Standards Agency.

The change means customers will be able to see the ratings as they order, instead of having to click a link to the FSA's website to check.

A trial of the measure in Northern Ireland in early 2019 will be followed later in the year by a nationwide rollout, according to Just Eat.
"Publishing restaurants' FSA hygiene rating both in-app and online will make it much easier for customers to make informed decisions about the takeaway choices that best suit them," said Graham Corfield, Just Eat's UK MD.

Anne Godfrey, CEO of the Chartered Institute of Environmental Health, said: "This is a positive step in the right direction from Just Eat. Openly displaying food hygiene ratings next to food outlets on their website will not only help consumers make the best and safest decision about where to eat, but also promote best practice."

FSA chairman Heather Hancock added: "This is a constructive and welcome commitment from Just Eat. Displaying food hygiene ratings digitally on the Just Eat platform will mean that consumers see them at the point where they order food. They will know the food hygiene standards in the places their food is coming from."