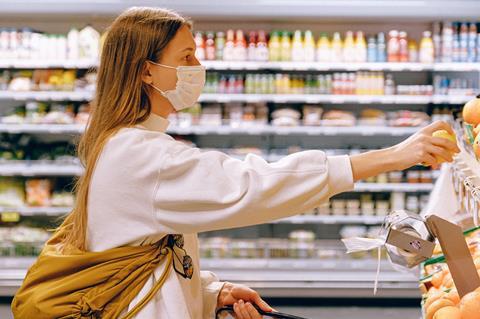 A new, regularly updated government-backed guide is promising retailers free help in navigating the challenges of the pandemic.
Produced by the Chartered Trading Standards Institute, the guide promises up-to-date information on responsibilities to staff and customers under latest government guidance.
It includes guidance on protective equipment, cleaning and hygiene, fitting rooms, queue management, and deliveries and returns.
It also offers advice on issues faced by specific types of retailer, such as those operating outdoors or visiting customers' homes.
A section on businesses new to food delivery includes advice on registering with the environmental health team at the local authority, as well as labelling and hygiene.
An FAQ section for shops in England addresses matters such as who is responsible for Covid-19 risk assessments in shopping centres, and managing social distances in small premises.
The aim is to provide an "indispensable resource for retail managers and workers in businesses of all sizes and varieties, from department stores to greengrocers," according to a spokeswoman.
The guide has been launched by Business Companion, a free online resource from the CTSI. It's available to read or download as a printable document at workingsafelyretailguide.co.uk.