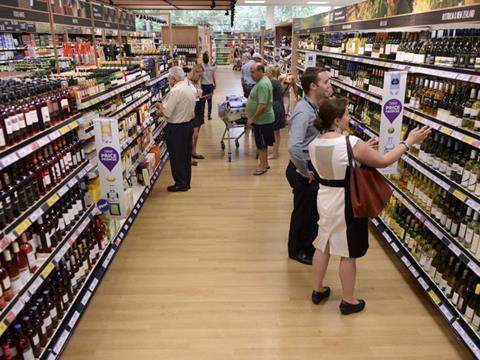 Food retailers reported "robust" growth in sales volumes in the year to May, according to the CBI's latest quarterly survey.
The business support organisation also found general sales and orders on the high street were "bounding ahead" in the period with growth exceeding forecasts. It added expectations for next month were at their highest for 27 years.
Sixty percent of retailers said volumes were up on a year ago, versus 9% reporting the opposite, giving a balance of 51%, a strong pick-up on the previous month's 12%.
The figures follow official retail sales figures last week which showed April's warm weather, combined with low inflation, pushed up sales volumes by a bigger-than-expected 1.2% in April.
"Retailers will be encouraged to see growth in sales and orders on the high street bounding ahead," CBI director of economics Rain Newton-Smith said.
"Low inflation, which we expect to remain below 1% for the rest of the year, has given household incomes a much-needed boost and greater spending power.
"Overall the outlook is bright for firms on the high street, but challenges still remain, especially for food retailers, who are still feeling the heat of stiff price competition from new entrants to the sector."
Most sub-sectors reported growth in sales volumes, with grocers (+50%), non-specialised stores (+98%) and recreational goods (+100% – a survey record high).
Orders placed upon suppliers also rose more quickly than expected – at the fastest pace since December 2010 – while sales were well above average for the time of year.