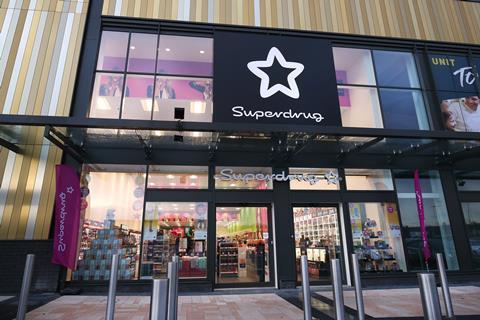 Superdrug aims to combat rising aggressive behaviour towards its staff by urging shoppers to 'Be Kind, Shop Kind' with in-store signage and radio.
The high street pharmacy is also adopting a zero-tolerance approach to aggressive behaviour, pledging to take the strongest action including supporting prosecution, it said today.
The campaign comes after a similar online initiative, launched last month, in which Superdrug has responded to "unacceptable negative messages" against partner vloggers with the hashtag #BeKind.
The retailer said it had recorded a 21% year-on-year rise in aggressive behaviour during the pandemic, citing the withdrawal of sample product testers as a flashpoint.
Superdrug provided case studies from shopworkers, including a staff member in Dereham, Norfolk, named Hannah, who said: "I approached a customer who had opened and sprayed a sealed product to try on themselves in place of a tester. I politely informed them that we are not currently offering testers due to the current Covid-19 guidelines. Unfortunately the customer became very aggressive towards myself and another colleague, hurling abuse at me with various personal insults."
Retail staff more widely have faced a huge rise in abuse during the crisis. Forty per cent of convenience stores have seen a rise in violence or verbal abuse during lockdown, according to the latest ACS figures.
Shoppers would be reminded to be respectful with "impactful" point of sale signage as well as radio messages, Superdrug said. All stores had CCTV and reserved the right to refuse entry.
"We are proud to be continuing to support our amazing store colleagues with the Be Kind, Shop Kind initiative," said Superdrug customer and people director Joanne Mackie. "As an essential retailer we have remained open during the Covid-19 pandemic and our store colleagues have worked tirelessly to ensure health and beauty essentials have been available and accessible to our customers.
"The safety and protection of our store teams is our top priority, and we are focused on taking steps to ensuring that all of our valued store colleagues feel safe and happy when at work."