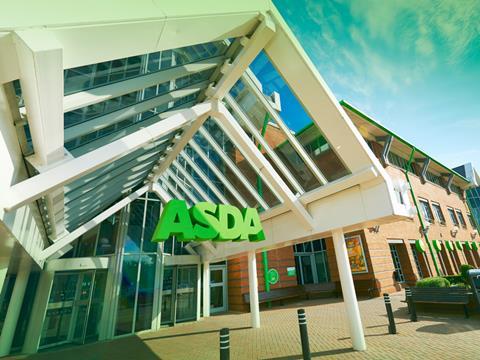 Asda is planning to slash up to 2,500 jobs in what union chiefs have described as a "hammer blow" to staff in the run-up to Christmas.

The move, which comes as the Competition & Markets Authority probes plans for a merger between Asda and rival Sainsbury's, was blamed on what Asda called the "competitive retail market".

Asda claimed the cuts, which will affect areas of the business including petrol, bakery, back office, hosting and George, were completely unconnected to plans for the merger.

However, the move is the latest in a string of major job cuts announced by Asda as it struggles to compete with the discounters, despite a new round of price cuts.

In January, the company announced nearly 30 head office management staff were to be axed at its Leeds HQ.

In December last year it revealed up to 800 jobs across UK stores, including section leader positions in its grocery home shopping and ambient teams, were to be axed.

In September last year, it was announced more than 300 Asda head office staff were being made redundant.

And a month earlier, Asda announced redundancy consultations with more than 3,000 store staff, which is thought to have led to about 300 redundancies.
Asda claimed today the string of cuts had resulted in around 900 job losses in total in the past two years.

"In a competitive retail market, where customers rightly expect great value and ease of service, we must always look at how we can work more quickly and efficiently for them - and inevitably, that means we need to consider changing the roles we need our colleagues to do or the hours needed in particular parts of our stores," said an Asda spokesman.

"We believe the proposed changes we are consulting on would allow us to do a better job for our customers. We also recognise that discussions about potential change aren't easy. If the decision is taken to implement the proposed changes we would work with our colleagues to look at the potential impact of these proposals on them."

A proposed consultation on the cuts would not start until 2019, which could mean it comes after the CMA makes a decision on whether Asda's merger with Sainsbury's can go ahead.

Asda and Sainsbury's have been keen to stress the merger will not result in job cuts, despite union fears.

The latest cuts come despite Asda CEO Roger Burnley claiming the retailer had "continued momentum" in its turnaround after its second-quarter sales, announced in August, grew 0.4% year on year.

GMB national officer Gary Carter described today's announcement as a "hammer blow" for staff and vowed to "fight tooth and nail for every single job".

"The timing of this announcement, in the run-up to Christmas, is doubly appalling," he added.

"Asda is performing well and is highly profitable because of the hard work of our members, who are the backbone of the company."