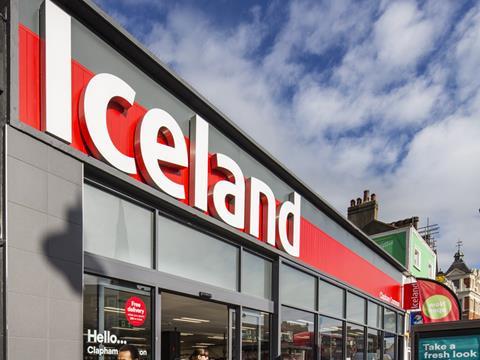 Iceland has taken a sideswipe at rivals by playing up its in-store recruitment drive at a time when other retailers are cutting jobs.

Iceland said it expected to fill up to 100 senior store management roles over the next six months.

Tesco announced at the end of January that it was scrapping the role of customer experience manager at its 226 largest Extra stores, Morrisons said last week it was scrapping 1,500 senior management roles and Sainsbury's announced a major management restructure that will affect thousands of shop floor roles.

Iceland is looking for more than 40 managers for Iceland stores and also for a swathe of The Food Warehouse branches.

It said Iceland store managers were needed in London, Essex, Hertfordshire, Hampshire, Birmingham, Warwickshire, Manchester, Cumbria, Dundee, Aberdeenshire and Belfast.

Store managers were also needed in Luton, Bristol, Barnstaple and Manchester for The Food Warehouse, and area managers in the South West, North East, Lancashire, Wirral and Scotland.

"At a time when so many other food retailers are restructuring and downsizing their store management teams, we want people to know that we have some great opportunities for career progression at Iceland," said Iceland group operations director Ewan McMahon.

Assessment sessions had already been organised for various locations across the UK including Dundee, Sunderland, Manchester, Birmingham and London, with many more to be confirmed.

Iceland said annual salaries started from £28,000 (£32,000 in London) and could rise to about £40,000.

The group will open four more The Food Warehouse stores by the end of its current financial year next month to give it a total of 61, plus two new UK stores under the Iceland fascia to give a total of 848.

It plans "at least" 25 new The Food Warehouse outlets and "a small number" of new Iceland stores for the 2019 financial year.