Four years after jobseekers on the DWP's workfare scheme successfully sued should businesses steer well clear?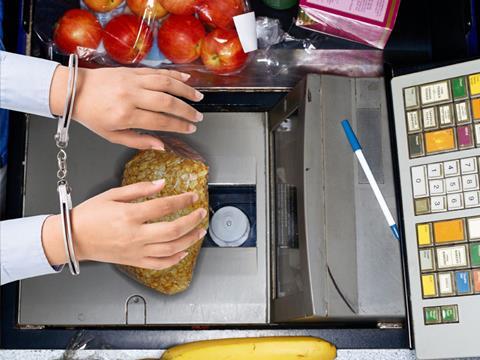 Slavery is a powerful word. It conjures up shameful images of chains and shackles. Of humans trafficked. Or violent traders. Not of someone stacking shelves in the Bolton branch of Poundland.
Yet 'slavery' is precisely the charge levelled against the DWP for sending jobseekers with weak or non-existent CVs to work full time in stores, without pay, to gain work experience on a DWP workfare scheme.
Workfare is a catch-all term for the many work experience schemes introduced by the Conservatives in 1993 (the workfare concept was introduced in the US in 1961). Later championed by New Labour, workfare in the UK has remained in constant evolution (and controversy).
The current incarnation, introduced by Iain Duncan Smith in 2011, is the Work Programme, which compels jobseekers to work full time, for several weeks at a time, in order to keep receiving their benefits. And it's this scheme for which Poundland came under harsh criticism in August after allegations it put claimants to work stacking shelves for 30 hours per week, on zero pay.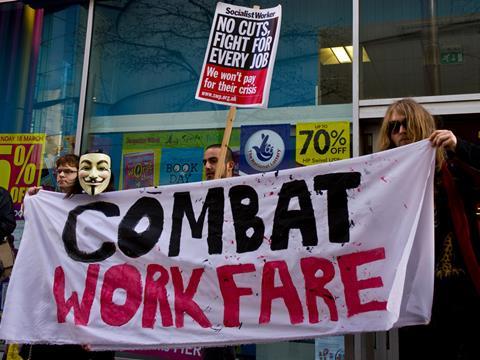 Existing workfare schemes
Referrals to The Work Programme ceased in April 2017 (although those already taking part can continue to do so for up to two years from the date they joined). To replace it, the government has launched the Work and Health Programme, which will continue to be run by service providers awarded contracts by the government. Funding will be £130m a year by 2019/20, down on the £500m spent every year on the Work Programme.
Existing employment schemes and initiatives supporting those on welfare into work that will continue to operate are:
Disability Confident: Designed to encourage employers to employ disabled people, the scheme replaces the Two Ticks Positive about Disabled People scheme and has been developed by employers and disabled people's representatives. Employers signing up guarantee to offer interviews to disabled people who meet the essential criteria.
Access to Work: This initiative gives practical advice and support for disabled people to help them overcome work-related obstacles, for instance a specialist job coach for a person with a learning difficulty, alterations to a working environment to make it more accessible, or help towards taxi fares.
Fit for Work: Offers the services of occupational health professionals to employed people if they have been, or are likely to be, off work for four weeks or more (which equates to 815,000 people in England each year). The government says research indicates that a significant proportion will struggle to return to their jobs without support.
New Enterprise Allowance: Adults on benefits with a proven business idea will be given a business mentor, who will provide advice on being self employed and setting up a business, a weekly allowance worth up to £1,274 over 26 weeks, and a startup cost loan.
Critics argue this stark 'choice' is equivalent to forced labour, or slavery. They also attack "exploitative" businesses like Poundland and B&M that offer the placements for taking advantage of free labour. These businesses have no intention of offering a permanent role, they say. Instead, when the placement comes to an end, they say they simply take on another jobseeker in their place rather than pay to hire another member of staff.
Other criticisms include the potential for actual staff to find their hours are being cut or reduced to accom-modate this influx of free labour; that if you equate a full-time job with the amount of benefits paid it doesn't get close to the minimum wage; that spending time on unsuitable work placements hinders jobseekers' chances of having the opportunity to secure a real job; and that studies have consistently shown that workfare doesn't improve their chances of finding work anyway, including research by the DWP in 2012 that found being referred to workfare "had no impact on the likelihood of being employed compared to non-referrals".
Opponents also accuse the government-contracted organisations (like Serco, Maximus, and PeoplePlus) that process referrals and arrange placements of "profiteering" from "forced unpaid work for benefits".
One of workfare's biggest critics is a grassroots organisation called Boycott Workfare. It stops short of describing workfare schemes as slavery but doesn't hold back when offering its opinion of the various workfare schemes (see box), referring to the "horrifying material impact on people's lives of the benefit sanctions that underwrite it" and describing workfare as "psychologically violent and humiliating… coerced labour that's supposed to build skills and motivation but obviously does nothing apart from offer free work to businesses and charities." It has gathered dozens of grim testimonies from people on work experience schemes, 97 of which have recently been published in its book The Violence of Austerity, published by Pluto Press. It and says the "sheer brutality of the experience reported in the testimonies should be a national scandal."
Workfare became national news in 2011, when geology graduate Cait Reilly was told to give up voluntary work in a museum to accept a workfare placement at Poundland. Along with Jamieson Wilson, an unem-ployed mechanic who refused a six-month placement cleaning furniture for 30 hours a week, they sued the government, represented by Public Interest Lawyers.
Reilly was branded a "job snob" by Duncan Smith but in 2013 the pair won their case and opened up the possibility of 150,000 people who had lost their benefits as a result of workfare-related sanctions being able to claim them back.
The government swiftly enacted retrospective legislation (the Jobseekers Back to Work Schemes Act 2013) to "protect the public purse" and stop the possibility of compensation, and appealed. In April 2016 that was dismissed when judges declared the 2013 Act "incompatible" with Article 6 of the European Convention on Human Rights, which refers to the right to a fair trial.
The DWP is considering its next move. But after the trial, Boycott Workfare said it was now an "indisputa-ble fact that all those organisations involved in using and implementing workfare have been involved in depriving people of their human rights. They have helped to illegally stop people getting the social security payments they were lawfully meant to receive."
Grocery retailers and workfare
Before workfare became a national controversy, supermarkets including Asda and Tesco were using workfare placements to stack shelves and fill freezers. In August 2016, following an FOI request by Boycott Work-fare, a list of the 534 businesses that participated in the Mandatory Work Activity workfare scheme was released, and the big four were all named.
Sainsbury's and Morrisons flatly rejected they had ever been involved in any work experience scheme with a mandatory element. This week a spokesman for Morrisons says it was an "error" by the DWP, and a Sainsbury's spokeswoman says "we didn't participate and our position hasn't changed." A spokesman for Tesco says: "We have not taken part in a DWP work experience scheme for at least the last few years." Asda didn't respond to questions this week.
But Poundland is still taking on workfare placements. And although the DWP scrapped the Mandatory Work Activity element of the Work Programme in 2015, ostensibly to ensure there was no 'forced' element to workfare, the Graduate Fog website suggested in July 2017 that was not always the case. "Three weeks ago I signed on to Universal Credit, and I've been told to do unpaid work experience stacking shelves at Poundland," graduate 'Billy' told the website.
"There are 10 of us working 30 hours a week, and none of us is being paid a penny. I'm not learning anything and can't work out why taxpayers are subsidising my unpaid work for a hugely profitable company."
He went on to say "we have to do 30 hours a week for six weeks" and "can't understand how the politicians think unpaid work is a solution to youth unemployment. The quality of these placements is poor and they lead nowhere. Those of us who do them end up exhausted and miserable, and I suspect we've probably replaced a few paid workers too. Meanwhile, Poundland must be laughing all the way to the bank."
Poundland tells a different side to the story. "Poundland's participation in work experience programmes has been both exaggerated and misunderstood," says a spokeswoman. "Over the past five years we've offered an average of one person per store the opportunity to come to us for a very brief period to learn about the world of work. Where we've offered these placements, we've obtained commitments from our local Jobcentre Plus partners that anyone who comes to us are volunteers and any benefits are not put at risk. Some of our leading store managers came to Poundland through work experience. They seized the opportunity and their careers have flourished. It's not surprising that some of them wish to provide the same opportunities they received to kickstart their careers."
Workfare will continue
Despite the controversy, workfare – which isn't a term used by the DWP – will continue. "Voluntary work experience is a way of helping people develop employment skills, build confidence and motivation, and demonstrate to potential future employers that they're able to succeed in a job," says a spokesman for the DWP.
"Individuals should only complete one work experience, which may last up to eight weeks. We're clear that work experience isn't a replacement for paid work, and it isn't a work trial. Sector-based work academies (SBWA), which help people without much prior experience move into work, are voluntary. An SBWA can last up to six weeks and involves pre-employment training, a work experience placement and a guaranteed interview for a job or apprenticeship at the end."
It adds that since 2011 there have been "over a million start to work experience schemes and sector-based work academies. Our research shows that people who have done work experience or a work placement spend longer in employment and less time on benefit in the months after they've completed their programme."
"I can't work out why taxpayers are subsidising my unpaid work for a hugely
profitable company"
And it says "work experience is voluntary, with the length of time and placement being agreed with a Work Coach beforehand. Claimants continue to receive their benefits throughout their placement."
The latest incarnation of workfare – the Work and Health Programme, which is currently set to launch later this year – will scale down the initiative. But as with any previous incarnation, one element will remain the same. "We will give young people with limited capability for work the opportunity to get valuable work experience," said secretary of state for work and pensions Damian Green in a Commons briefing paper on the Work and Health Programme last December.
The paper makes no reference to a mandatory requirement for jobseekers to take part. It doesn't mention sanctions if they refuse. But it does say the Work and Health Programme is a "welfare-to-work programme, which will be launched in Autumn 2017" and "will provide specialised support for those unemployed for over two years and, on a voluntary basis, to those with health conditions or disabilities."
Which sounds like it's only voluntary for those with health conditions or disabilities and mandatory for everyone else. In other words, a revamp and a rebrand but the central tenet – work for free to continue to get benefits – remains untouched.
The DWP confirms that "claimants can be sanctioned if they are dismissed for gross misconduct from their work experience or if they do not turn up to their sector-based work academy after they agreed in advance with their work coach."
Whether this latest incarnation of workfare is more successful and less controversial remains to be seen. But if not both the government, and the businesses that take part, can't say they weren't warned.
Two first-hand views from the front line
'It seems I am being punished for not having a job'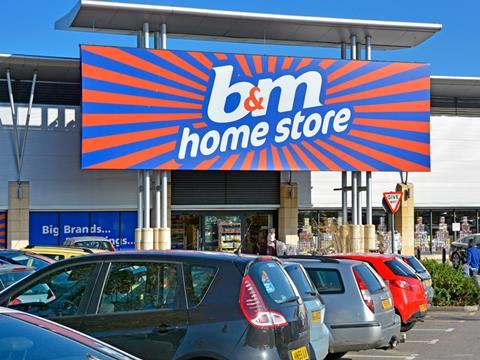 Will was on the work experience scheme at B&M in Droitwich Spa in July 2016, doing over 30 hours of unpaid work a week for four weeks. "If I do not do this I will have my Job Seekers Allowance cut. There are four people, including myself, doing forced unpaid labour here. We have been told by the job centre and B&M that only one out the four of us might be given a job after the four weeks. So three of us will be working full time and won't even get a chance at the position, and even the fourth person might not even get the job as they say it is only "possible" someone will be taken on.
"I am working more hours than the paid staff and now I have to work evenings too. I will have to work on a bank holiday Monday for no pay, which is disgraceful. The paid staff members are only meant to be working a couple of days a week plus occasional extra hours. But I have to work 30 hours per week for a month. I have also been given a uniform by B&M so people can't tell the difference between paid and unpaid workers.
"This week I've been working very long hours for no pay – I was even asked to do eight-hour days when I am only meant to work for six hours each day. It seems like I'm being punished for not being able to find a job. If I do a day's work I want a day's pay. I don't think that B&M will keep me on; the company will just get another lot of unpaid workers over and over again instead of employing people.
"One of the other work experience people had been turned down when he had an interview for a real job at B&M, but was taken on to work for free when he was sent by the DWP – what does that say?
"I thought slavery was illegal, but if I don't work full time for free I won't be able to eat.
"We are not given training on how to do the job and we're also expected to train the other unpaid workers. While I'm doing my shift there are only around one or two paid staff about, so B&M is obviously using us to cover shifts instead of paying workers to do the same job.
"Our 'induction' just involved someone reading out of a book instead of any training or information about what my job involves. I've been given no contract or guidelines on hours I should be working.
"I am unlikely to get the job at the end as my previous work experience has all been in administration. I refuse to work bank holiday for free, I refuse to do the same job as the paid staff for free and I refuse to be treated as a slave. All I want is a paid job, but B&M is making millions each year but won't even pay its staff. We are often asked to "cheer up" but it's hard to keep a high morale when your human rights are taken away from you."
'We took a gamble in recommending him. The gamble paid off'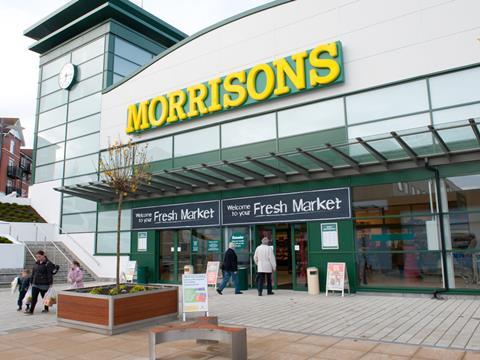 Liam had been unemployed for seven months before being put onto the DWP's Our Club Programme in 2015 (there is no mandatory element to the scheme). Initially he didn't believe in the programme, or trust the facilitators when they told him he would get a job, he had heard it all before. Even right up to his interview he thought it was like any other programme with false promises. "I've been on a lot of schemes, I know all about it, I've done loads and I've had negative experiences," he says.
But he began his work placement in the butchery department at Morrisons Blaydon store and and thoroughly enjoyed it. His enthusiasm for the job was recognised by colleagues and the Store Personnel Manager Tara Jolly, as well as the Store Manager. Jolly says "it was his enthusiasm for the job" that appealed to Morrisons, adding "we took a gamble in recommending him for the apprenticeship but that gamble has certainly paid off".
Liam had his official interview and was successful in obtaining employment in Morrisons on a 39 hour a week contract. Two years later Liam is a fully qualified butcher and a bakery, cake shop, fishmonger and butchery manager.
"I've been to loads of courses where they have talked about a job at the end and there hasn't been, but on this Our Club scheme you could clearly tell there was a definite opportunity at the end of it if you were willing to participate," he says. "It's not your average scheme if you have a positive attitude - and positivity is a skill in itself. It can be hard but keep that positivity and it will work out in the end. Now I want to progress through Morrisons any way I can. My ultimate goal is to one day have to opportunity to train, develop and support others the Morrisons has supported me. I realised when working at Morrisons I am a hands on kind of person and Morrisons has given me that opportunity, for which I am so grateful. Management recognise potential and they push you to change and grow".