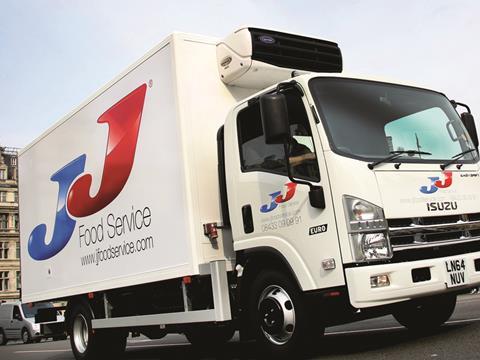 JJ Food Service has offered to find jobs for some of the 2,500 staff made redundant this week following Palmer & Harvey's collapse into administration.
"It is a tragedy to see a fellow wholesaler fall victim to such challenging trading conditions. We would like to encourage all the employees who have been affected to visit our careers page," said JJ Food Service CEO Mustafa Kiamil. "We would also like to extend our support to the retailers and forecourts left without a supplier."
JJ Food Service supplies more than 60,000 caterers and food outlets from its 11 branches across the UK.
P&H employed more than 4,000 staff in total. Following the appointment of administrators PwC on Tuesday, 2,500 staff based in its Hove HQ and across its depot network were made redundant immediately.
The remaining employees will assist the joint administrators in managing the activities of the business to an orderly closure. PwC also confirmed the business had been able to ensure the payment of the November payroll with the support of its secured creditors.
"The Palmer & Harvey name has been a trusted partner for retailers and suppliers for nearly 100 years. This is a devastating blow for everyone who has been involved in the business. The administration team will focus on working with employees, clients and suppliers to facilitate a smooth and effective wind-down or transfer of operations over the next few weeks," said joint administrator and PwC partner Matthew Callaghan.
Meanwhile, wholesale buying group Today's Group also expressed sympathy for the P&H staff that lost their jobs yesterday.
"The Today's Group's initial thoughts are for the hard-working employees and industry colleagues working at Palmer & Harvey, following the announcement yesterday that the organisation has entered administration. While the wholesale channel is renowned for its fierce competition, it is also a channel where mutual respect prevails, particularly of a business with such a great heritage," it said. "This event serves as sobering evidence of the impact that 'thin' wholesale margins can have and the influence on choice when other operators are able to leverage power to grow share.
"Today's Group also recognises that thousands of independent and multiple account customers could also be adversely affected in the short term. The group is working in collaboration with key suppliers to ensure upweighted stock holdings and key pricing on critical items in order for independent businesses to be confident in making their local Today's Group member wholesalers' first choice to support this change."