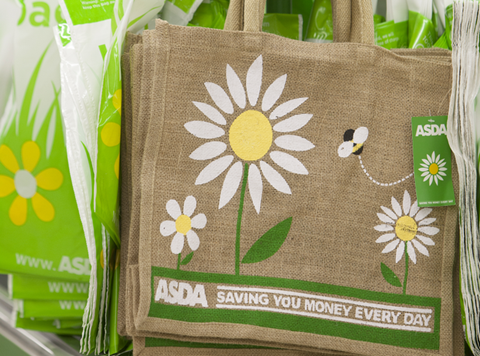 More than 300 Asda head office staff are to be made redundant in a new wave of cutbacks, The Grocer can reveal.

Staff are understood to have been informed of the latest round of cuts at its Leeds HQ earlier today.

The move is the third major round of job cuts at Asda in as many years and comes as the retailer continues to implement turnaround plans under new CEO Sean Clarke.

The HQ job cuts come on top of a consultation involving more than 3,000 store staff.

It emerged last month than 3,000 Asda staff were facing a review of their roles in a move that was expected to leave 10% at risk of redundancy or reduced hours.

Asda has commissioned a review of 3,257 staff to streamline its operations, and employees at an additional 59 branches may also be moved to different areas of the store.

Asda is not the only retailer carrying out huge head office job cuts.

In June Tesco announced it was culling 1,200 jobs at its head office in the latest stage of its cost-cutting drive just one week after announcing that 1,100 call centre jobs would be axed.

In August Sainsbury's revealed it was axing more than 1,000 jobs at its head office as part of a giant £500m cost-cutting drive.

However, the new round of redundancies comes in yet another testing week for the Walmart-owned retailer.

On Monday The Grocer revealed it had been accused by the Groceries Code Adjudicator of breaching the code in a "aggressive " strategy of demanding money from suppliers.

Christine Tacon published details of a probe dating back to March 2016, with suppliers having told how they were in some cases asked to hand over as much as 25% of their annual turnover for SKUs or face being removed from Asda's shelves.

"The atmosphere at Asda House is at rock bottom. They are shell shocked at this as it is such a huge proportion of HQ staff," said a source familiar with the situation.

"That is where a lot of the experience of the business lies and it is difficult to see how this makes sense for Asda other than simply cost cutting."
A spokeswoman for Asda said,"In recent years, the competitive landscape in retail has changed significantly and Asda has been no different. Our stores have adapted the way they operate to meet the changing needs of our customers, and our home offices must also adapt how they operate to support our stores.
Today we are making some significant changes to the way we operate our home offices. As you'd expect, we have discussed the details of these changes with our colleagues first.
These changes impact around 1100 roles across Asda House in Leeds and George House in Leicester, and sadly result in around 300 colleagues leaving us. At Asda we value each and every one of our colleagues. The changes are in response to the ever changing sector in which we're working and the need to adapt to create an agile business which is fit for the future."