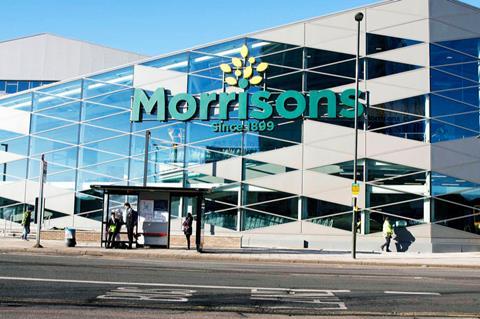 Morrisons is to slash 3,000 department manager roles as part of a shake-up which it claims will see more staff transferred to frontline roles.
The supermarket said today (23 January) it would create 7,000 new hourly-paid jobs, which would see an increase of 4,000 staff.
It said a raft of managerial roles would be removed with managers concentrating on helping frontline colleagues to "do their job and run their stores".
The Grocer understands roles axed in the shake-up include the position of beer, wines and spirits manager, which it said would be rolled into other management responsibilities.
It said around six management positions per store would go as a result, but on average 14 new frontline roles would be created.
Morrisons said many of the new jobs will be on Morrisons Market Street counters where "skilled butchers, bakers, fishmongers and other fresh food specialists serve customers".
"This proposal means more frontline colleagues improving product availability and helping customers," said David Lepley, Morrisons group retail director.
He added: "Whilst there will be a short period of uncertainty for some managers affected by these proposals, we will be supporting them through this process and there are jobs available for everybody who wants to continue to work at Morrisons.
"There will also be more roles with greater flexibility that are very attractive to colleagues with families."
Shopworkers' union Usdaw branded the news as "devasting".
Usdaw National Officer Joanne McGuinness said "This is a big upheaval for the Morrisons store management team and is devastating news for our members. We will be entering into consultations with the company on behalf of our members affected by these changes.
"Despite a large number of hourly paid roles being created, they will clearly not be a like-for-like position for the managers impacted. We are providing Sata members with the support, advice and representation they require during this difficult time."
The jobs shake-up comes after Morrisons announced its group like-for-like sales (excluding fuel) fell 1.7% in the 22 weeks to 5 January as "challenging" trading conditions and "customer uncertainty" hit trading momentum.