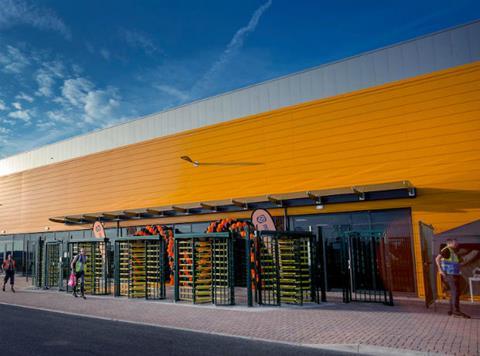 Amazon has confirmed the forthcoming opening of a new fulfilment centre in Rugby - its fourth in the West Midlands.

The new site will join fulfilment centres in Rugeley, Coalville and Daventry in the Midlands and 12 others in the rest of the UK.

An Amazon spokeswoman said the 300,000 sq ft centre would not support the AmazonFresh business. However it is understood that it may be used to process ambient food items.
An opening date is still to be announced although the spokeswoman said "possibly in the summer, but definitely this year".

Amazon is increasing the size of its fulfilment centre network to meet increasing customer demand, expand selection and enable small and medium-sized enterprises to "scale" their operations.

"We are delighted to expand our operations in the Midlands where we already have a dedicated workforce of more than 2,500 people at fulfilment centres in Rugeley, Coalville and Daventry," said Amazon director of UK customer fulfilment Stefano Perego.

Amazon is also opening its first dedicated UK receive centre in Coventry in 2018 - a central hub that will receive and sort millions of products sold on Amazon.co.uk each year.

The online retailer has invested £6.4bn in the UK since 2010. It previously announced plans to open fulfilment centres this year in Bristol, Bolton and Coventry.