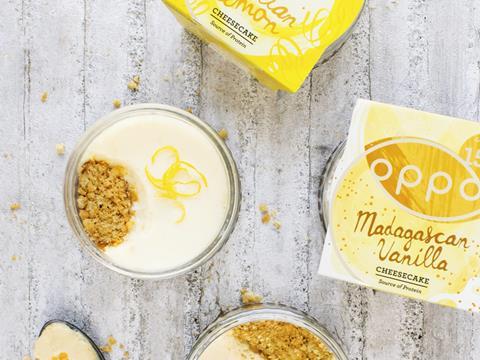 Low-calorie ice cream brand Oppo has completed a year-long recruiting effort to hire key industry figures across all functions in a bid to accelerate growth.
The business was at a "very important stage in its progression", said co-founders Charlie and Harry Thuillier.
"We have grown exponentially in the last five years but have even bigger plans for the future. Hiring our board members and senior management team was imperative to achieving these plans.
"The business now has the best team in place to build on solid foundations and lead us through the next stage in Oppo's exciting future."
The company added seven new executives in total – two board members and five heads of department – to its senior leadership team.
Current Capri-Sun CFO Remko Wessels and CEO Roland Weening were appointed as directors to the board.
Both Remko and Weening previously held positions at fmcg giant Unilever, as south east Asia CFO and global brand director for ice cream respectively.
Sophie Boubenne joined as head of finance, a role she previously covered at Urban Fresh Foods and Vita Coco.
To head its marketing division, Oppo chose Matt Sherratt, an industry veteran with more than 20 years of experience. Sherratt previously developed campaigns for Persil, Magnum, Cornetto, Knorr and Dove, among others.
Former Tyrrells international business head Matt Lacey will join as head of sales.
Finally, Sally Lawrence was appointed head of product and Ciaran Dawson head of operations.