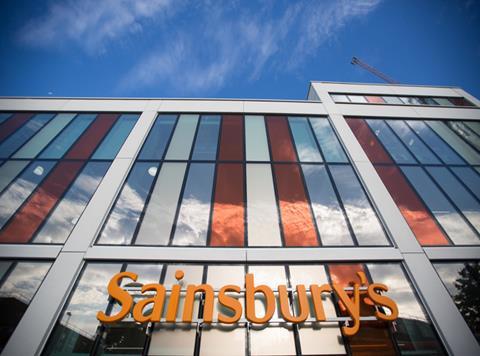 It's been a dismal start to 2018 for thousands of supermarket staff across the UK and, sadly, all the signs point to more of the same.
Less than 24 hours after Tesco revealed another 1,700 jobs were under threat, Sainsbury's announced another shop floor management shakeup of its own today.
Sainsbury's is not revealing exact numbers, but confirmed thousands of staff will be affected, although it insists it is looking to slash costs rather than headcount.
This comes against a backdrop of Sainsbury's looking to save £500m over the next three years. Although earlier this month it said it was ahead of the target, it has clearly identified what it sees as flabby and inefficient management structures, unfit for the ultra-competitive era of the discounters, as one way it can hit this target.
Simon Roberts, retail and operations director of Sainsbury's, was adamant today that the move was designed to make management more effective, thus improving service for customers.
Yet it was only in October that Sainsbury's revealed more than 2,000 store and back office jobs were to go in a previous cost-cutting drive.
Much the same "customer-facing" language was being used over at Tesco HQ by UK CEO Matt Davies yesterday as he explained its decision to take out three whole tiers of management at its larger stores.
"These changes remove complexity and will deliver a simpler, more helpful experience for colleagues and customers," he said, although it's very hard not to look at the £1.5bn savings identified by Tesco by 2020 as the greater reason behind the changes.
Morale and customer service
Tesco has already axed more than 10,000 jobs since its new management took over. But the fact that this latest round, like that at Sainsbury's, affects stores, raises serious questions about how it will impact on morale and customer service. Especially since Dave Lewis's first move as CEO back in November 2014 was to increase head count, a move that demonstrably improved service, availability and sales.
So are the supermarkets simply making their staff pay for their financial targets? Or are these cuts unavoidable in the face of structural challenges to their model?
The timing will be particularly galling for the staff involved, considering what was regarded as a strong all-round performance over the festive season by the big supermarkets.
Sainsbury's had a steady if not spectacular Christmas, with like for likes up 1.1%.
Tesco's 1.9% like-for-like sales for the six weeks to 6 January was an even better performance, especially if you concentrate on the 3.4% growth in like-for-like food sales.
Yet both retailers have been hit by a relentless drag in general merchandise, which shows no sign of improving as shoppers continue to turn to online.
Tesco's insistence that its larger stores had had their best results in years over the festive period (1.8% like for likes) masks the fact that it, and other food retailers, still have a major structural challenge to their businesses because of the shift to rivals such as Amazon.
This, combined with the need to be more competitive with the discounters - which continue to maintain a significant price gap - means the traditional supermarkets are looking at every way possible to take costs out of their operations. The stage is, sadly, set for more of the same in 2018. On the one hand, you cannot accuse the senior management of springing new surprises. The cuts have been telegraphed. That doesn't make it any easier for those affected, though, when the finger of doom points in their direction.