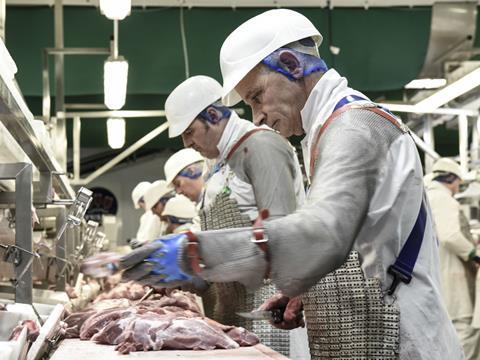 Pork giant Tulip has launched a consultation with staff over the proposed closure of its Tipton fresh pork plant in the East Midlands, with up to 642 jobs at risk.

As part of its ongoing operational footprint review and business recovery plan, the processor said the site required "significant investment and redevelopment".

Its location also placed severe restrictions on any further development, Tulip said. The site processes pork for de-boning to the wholesale sector and fresh pork cuts for the mults.

Tulip is planning to shift its wholesale business to other abattoirs, while it is hoping to transfer the retail processing cuts processed at Tipton to its currently mothballed Bromborough site on the Wirral.
"The business is keen to retain the experience and skills of the Tipton team where possible," it said in a statement. "Transfer opportunities to alternative Tulip sites will be explored thoroughly if the closure is confirmed and employees will be presented with a number of options as part of the consultation process."
Tulip recorded a near £81m pre-tax loss during the last year of its ownership by Danish Crown, according to accounts published last month.

However, the pork giant stressed it had now moved into "a period of growth" following its sale to US meat giant Pilgrim's Pride.