Sugar sales in the home baking aisle have fallen 9.7% over the past year, wiping £13.5m off its value [Kantar Worldpanel 52 w/e 28 February 2016].
Icing sugar was among the worst hit with sales down 21.4%, resulting in a £6.9m loss, while demerara sugar and caster sugar lost £2.5 and £2.8m respectively. Only preserving sugar saw slight value gains as sales rose 0.4%.
"These losses are coming from price deflation driven by increased price competition and long-term falling commodity prices over the last few years," says Jan McKee, head of marketing at Dr Oetker. "The category is also affected by the 'war on sugar', leading to shoppers buying less frequently or leaving the category altogether."
McKee believes those consumers are looking for healthier alternatives, choosing to adapt recipes to incorporate fruits, agave syrup and other sweetening agents. "Whilst sugar is an important part of the home baking category and will always be an essential part of many bakes, it's good to stock sugar alternatives and healthy additions close to the home baking fixture to suit all types of consumers, tastes, dietary requirements and trends," she adds.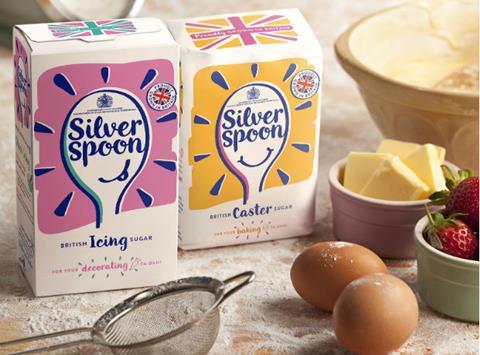 The Silver Spoon Company, whose brands include Billingtons and Truvia, has identified three areas that it feels could drive value into the sweetening category – education, events and innovation.
"There's a need to educate consumers on usage occasion for value adding sugars across the baking sugar range. This is all about the brand and fixture communicating the use of the right sweetener for the right occasion," says a spokeswoman for Silver Spoon. "This can be achieved through clarity of sugar types and visibility of sweetening segments in-store, through pack design, and branded messaging."
Keen to be on the forefront, Silver Spoon has recently revamped its packaging to drive occasions. And, it's due to launch a Silver Spoon sugar/stevia blend later this year, which will "tap a specific need for a lower-calorie, sweetness from natural sources alternative," adds the spokeswoman.