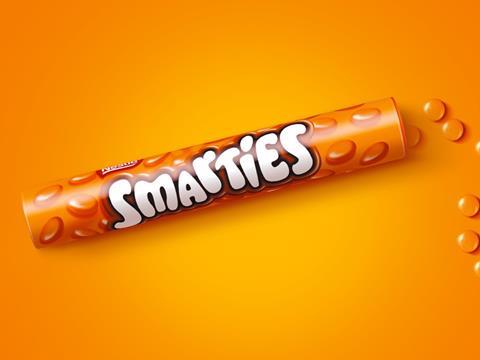 Nestlé is to axe plastic straws from this month as it works towards a "waste-free future".
The company today (15 January) announced a series of global actions for meeting its commitment to make all packaging recyclable or reusable by 2025.
With a focus on avoiding plastic waste, the food and drink giant intends to phase out all plastics between 2020 and 2025 that are not recyclable or are hard to recycle.
Starting next month, the supplier will begin to eliminate plastic straws from all its products, using alternative materials such as paper as well as "innovative designs to reduce littering".
The first quarter of 2019 will also see Nestlé roll out paper packaging for Nesquik, with a similar format for the Yes snack bar in Q2. Smarties will get plastic-free packaging in 2019, while the Milo drink brand will introduce paper-based pouches in 2020.
By 2025, Nestlé Waters intends to increase the recycled PET content in its bottles to 35% – and to 50% for European brands Acqua Panna, Buxton, Henniez and Levissima. It has also formed a global partnership with US sustainable packaging business Danimer Scientific to develop a marine biodegradable and recyclable bottle.
Today's announcement outlined Nestlé's "commitment and specific approach to addressing the plastics packaging waste issue" said CEO Mark Schneider. "We know that 100% recyclability is not enough to successfully tackle the plastics waste crisis. We need to push the boundaries and do more."
The company was "determined to look at every option to solve this complex challenge and embrace multiple solutions that can have an impact now" he added.
Schneider's comments came a month after Nestlé unveiled its Institute of Packaging Sciences, dedicated to "the discovery and development of functional, safe and environmentally-friendly packaging solutions".
The investment in Lausanne, Switzerland, was Nestlé's final step towards its commitment, revealed in April 2018, to make 100% of its packaging recyclable or reusable by 2025, the company claimed at the time.