General Mills hails progress in the war on waste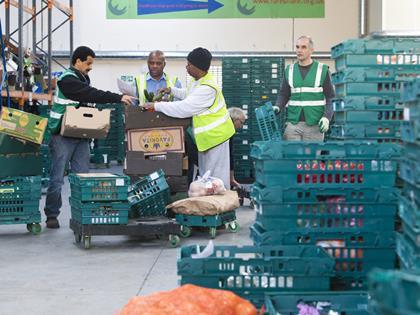 Progress in war on waste

Sir, A number of major retailers are taking significant steps to further reduce food waste and therefore improve lives - such as the Co-op's new pilot food redistribution scheme, which sends surplus food to local good causes, and Ocado's donation of refrigerated delivery vans to food banks.

At General Mills, we are proud of our partnership with FareShare. Over the last three years, we have supplied the equivalent of over 250,000 meals to vulnerable people and we hope this has gone some way to help the estimated eight million people in the UK struggling to put food on the table.

There is no quick fix to food waste. But with charities like FareShare and The Grocer's Waste Not Want Not campaign, we are certainly taking steps towards reducing waste.

Jonathan Bennett, external relations, General Mills UK




Back UK processed eggs

Sir, I was greatly encouraged to read last week's feature on the use of processed egg for prepared food ('Will processors be good eggs?' 22 April, p36), highlighting the potential risks many retailers and food manufacturers are taking by continuing to use imported egg products in food such as quiches, sandwiches and scotch eggs. The fact is that there is no equivalent processing standard for non-UK produced egg products and there have been a number of food safety issues linked to eggs in Europe and further afield in recent years.

The British Lion Code lays down specific processing standards and targets and covers all welfare systems to ensure the highest standards of food safety. We have been seeing much more interest in British egg products and we are well placed to meet rising demand.
Ian Jones, chairman, British Lion egg processors




Fill the online gaps

Sir, Research from the UK Cards Association suggests online grocery retailers and brands are not achieving their fair share of internet shopping. Although some 41% of in-store card purchases are on food and drink, only 7% are via the internet. By fully auditing digital shelf activation across all SKUs and all key online retailers, brands will identify opportunities to optimise their online offer and improve shopper engagement.

Nick Kirby, shopper, ecommerce & analytics director, Bridgethorne