Wrap report shows benefits of food waste reduction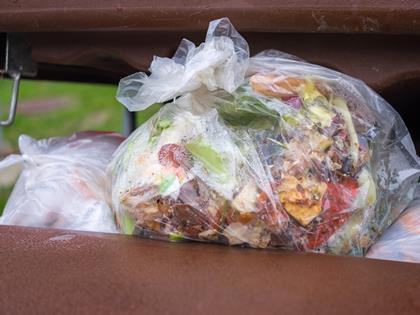 Foodservice operators can make a £6 saving for every £1 invested in food waste, according to a new report co-authored by Wrap.

Foodservice operators involved in the three-year study invested in smart scales to reduce their food waste, trained staff in measurement and waste reduction techniques, and redesigned menus.

Savings were made through reduced spending on food while new dishes created from unsold supplies boosted revenue and provided further savings in waste management costs.

Within a year, sites had reduced food waste by 36% on average and after two years 80% of the foodservice operators had recouped their investment. The average benefit-cost ratio over three years was more than six to one, according to the report conducted on behalf of food waste alliance Champions 12.3, a coalition of nearly 40 industry leaders aiming to halve global food waste at retail and consumer level per capita by 2030.

"Taking action across the food industry is vital if we are to halve global food waste by 2030," said Tesco group chief executive and Champions 12.3 chair Dave Lewis.

"I'm delighted to be able to share the report, which clearly shows that reducing food waste in the catering sector isn't just the right thing to do, it also makes good business sense."

Wrap CEO Marcus Gover said: "We have made great progress, particularly in the business sector, in building reduction of food waste into their DNA. But there is still a lot of work to do if we are going to reach the UN SDG 12.3 to halve food waste by 2030.

"This report, co-authored by Wrap & WRI, is yet more compelling proof for business that you can provide great customer service, and a great customer experience, while reducing costs and the impact of food waste on the environment."

Called the Business Case for Reducing Food Loss, the report advises caterers to start small, measuring the amount of food waste to know which areas to prioritise, then look at reducing overproduction and re-purposing excess food.

Champions 12.3 is a coalition of almost 40 industry leaders created to halve global food waste at retail and consumer levels per capita and reduced food losses across production and supply chains by 2030. The group is named after target 12.3 of the UN's sustainable development goals.