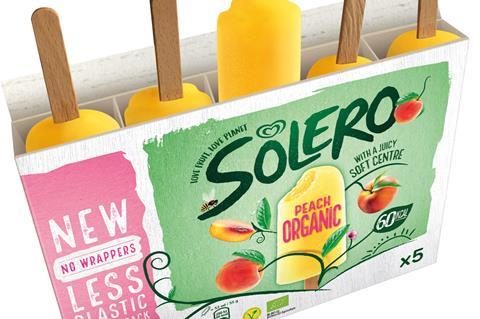 Unilever's wrapper-free Solero packs may have been axed, but it's no step back in terms of sustainability.
Trialling the packs was an admirable move from the supplier. When they were launched in June last year, the innovation was legitimately ground-breaking. And first attempts at fixing major problems are often crude. They're to be built upon, rather than set in stone.
That's without mentioning that sustainability in ice lolly packs has not been a huge area of focus when compared with other categories like bottled water. Or even ice cream tubs, where many suppliers – Unilever included – have replaced inner plastic coatings with eco-alternatives.
It's fair to say there is untapped potential for serious plays to come, and Unilever, having already given it a go, will be one step ahead.
Its VP for ice cream, Andre Burger, has stressed Unilever wants to "change the paradigm around plastic and packaging in ice cream".
Taking Solero ice lollies out of their wrappers was a bold first step, even if it didn't work out in the end. Hats off to that.