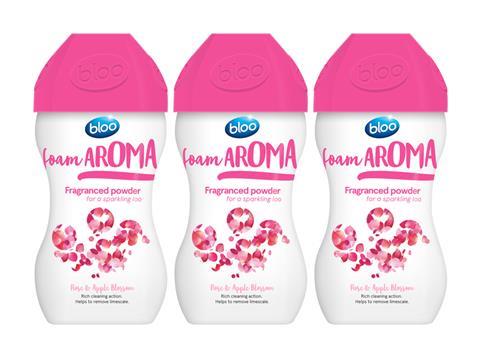 Bathroom care brand Bloo is set to air a new TV advert as part of a £1.25m campaign for its new FoamAroma toilet freshener.
The 20-second ad will make its debut today (11 July) and run until October in the UK and Ireland.
The freshener, launched in January, is available in two variants: Rose & Apple Blossom and Ocean Mist (rsp: £3.49/500g). The product foams and releases perfume when it contacts water, and is available in Tesco, Sainsbury's, Iceland, Ocado, Wilko and Savers, with listings to follow in Morrisons and Asda.
"We're incredibly excited to launch our new TV advertising campaign to promote the new FoamAroma range, which has proven to be a real hit with consumers," said Melanie Billows, marketing controller for Bloo.
"We are delighted our investment in developing this product has been welcomed by households and we are now working on extending the range further."