Gemma Addison, ice cream buyer, Booths
Gemma Addison is an experienced hand at all things ice cream. She joined Booths in July 2013 from Iceland where she worked as its Ice Cream and Dessert buyer for three years. Recently she has been busy developing a range of own-label ice cream, working with small artisan producers, including Cheshire Farm Ice Cream, to produce a luxury 900ml Booths own label ice cream using fresh whole milk produced on their dairy farm.
This article is part of our Ice Cream Report 2014.
Magnum-style choc sticks, indulgent cones and 100% fruit juice lollies – due to launch in 2015 - are also among the other products she has helped develop as part of this own label initiative. Alongside ice cream, Addison, who also has six years' buying experience with Sainsbury's to her name, manages a range of categories within the buying team at Booths including frozen products, as well as chilled categories for ready meals, pizzas, pastas, pies, snacking, vegetarian and party foods.
"Buying is in my DNA, I thrive on it," Addison says. "I really enjoy new product development and am passionate about own label. It's an exciting process - from coming up with product ideas, developing recipes and tasting products to ensure they are the best they can be, through to seeing the final product on the shelves and of course enjoying the commercial benefit. It's what gets me out of bed every day".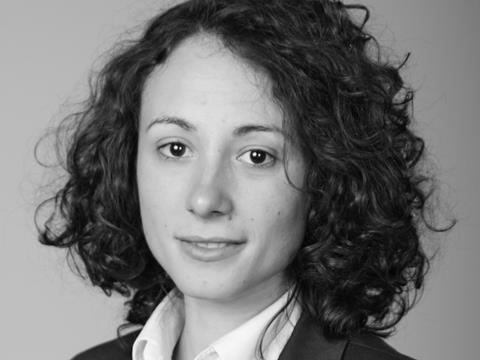 Fraga Ghica, ice cream buyer, Marks & Spencer
Ghica, whose name means wild strawberry in Romania, believes she was destined to work in food and joined as Marks & Spencer's ice cream buyer in July 2014 following 10 months as an M&S food development manager working on customer loyalty initiatives.
She is responsible for integrating customer and market trends into product briefs and introducing innovative new products to market. At the moment, Ghica has her head down working on Marks & Spencer's summer 2015 launch. She cites her favourite iced treat as M&S's Pineapple, Coconut & Lime Lolly.
Prior to joining M&S, Ghica spent four years as a management consultant for Roland Berger Strategy Consultants advising large European companies on strategic topics ranging from expansion into different markets to efficiency improvement initiatives.
Richard McGinn, ice cream buyer, Waitrose
McGinn moved across to the considerably more glamourous ice cream category in February 2014 from the Waitrose poultry and eggs team where he worked as a buyer on a seven-month secondment.
Before that he spent five years as the supermarket's Micro Space Manager, working with buying teams to manage and deliver range reviews. Today the qualified cricket coach's life involves developing and delivering the category plan, including sales, profit, marketing, promotions and ranging for all Waitrose business channels, own label range development, and supplier negotiations.
He is currently working on own-label range development for Summer 2015 and Winter 2014 range changes. Before joining Waitrose McGinn lived and worked in Zimbabwe in clothing and textile buying.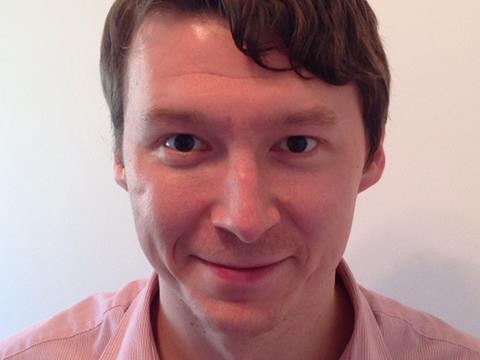 Chris Otto, ice cream buyer, The Co-operative Food
Otto joined The Co-operative Food as ice cream buyer in January 2014 - a role that also encompasses the frozen desserts and frozen savoury categories. Prior to this he worked as a Buyer for Co-op Foods' frozen pizza and meat free products.
Sampling ice cream year round is one of the tough requirements of the job. "My absolute favourite is our premium Truly Irresistible Belgian White Chocolate and Raspberry Ice Cream, which I launched this summer – it's delicious," Otto says. "I'm a big fan of peanut butter, so I'd love to create an Indulgent Peanut Butter Ice cream for the Co-operative range."
Otto is also responsible for developing own-label ice cream products, creating and forecasting promotional plans, planning bold and interesting in-store ice cream displays, and working with suppliers, stores and our regional operations team. He is currently finalising the Winter 2014 range, which includes the classic ice-cream dessert the Baked Alaska.
Read more of our Ice Cream Report 2014.