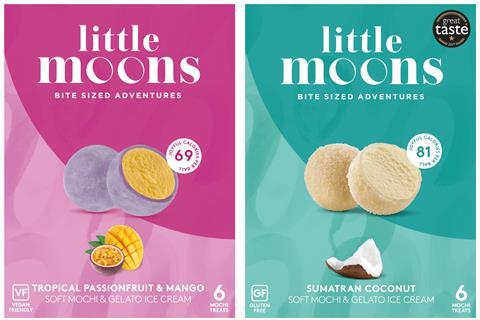 Ice cream brand Little Moons has seen sales surge 700% at Tesco in the past week after it went viral on TikTok.
A legion of TikTok users have taken to sharing videos of themselves eating and buying the snacks. Videos using the hashtag #LittleMoons have so far gained over 19.5 million views.
As a result the brand, which manufactures a range of mochi ice cream balls, has seen sales surge across all of its stockists, including Tesco, Waitrose, Ocado and Amazon Fresh.
At Tesco, it said sales were up over 700% over the past week compared with an "average" week in December 2020, beating its sales for the whole of December in just four days last week.
Waitrose sales, meanwhile, had seen a 350% surge over the past two days, Little Moons reported, and stock had completely sold out on Amazon Fresh.
"What began a few days ago as a handful of creators posting videos of themselves going to 'big Tesco' in search of our mochi ice cream has now exploded into thousands of people doing the same, with over 31 million views and a massive increase in sales across all our retailers," said co-founder Howard Wong.
"It's a testament to the potential of TikTok to exponentially grow awareness of an fmcg brand almost overnight."
Last year, Little Moons invested £3.5m in a new production facility in London, a move it said would allow it to make around 72 million mochi each year.