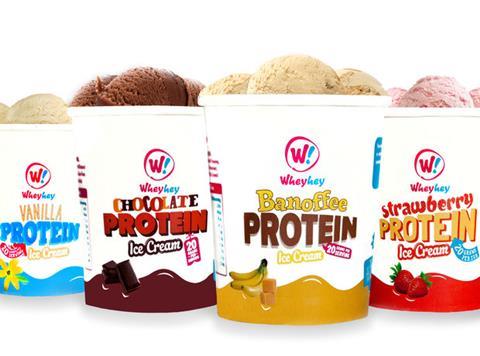 London-based protein-enriched ice cream brand WheyHey is hoping to ramp up its business beyond South East England after securing supermarket listings.
The brand is stocked by Ocado but its bricks and mortar listings are predominantly with independent retailers and health food stores in London and the South East. The region currently accounted for 60% of WheyHey consumption, said the brand, with the North accounting for 22% and the Midlands just 18%.
WheyHey's focus for next year would be to overcome the "North-South divide" and become nationally recognised, said co-founder Damien Kennedy. The brand would roll out to two major supermarkets in the spring, he added, although he was unable to confirm which retailers.
"With our focus now on cities such as Manchester, Leeds and Birmingham, we hope our success will be replicated in the North and the Midlands," he said.