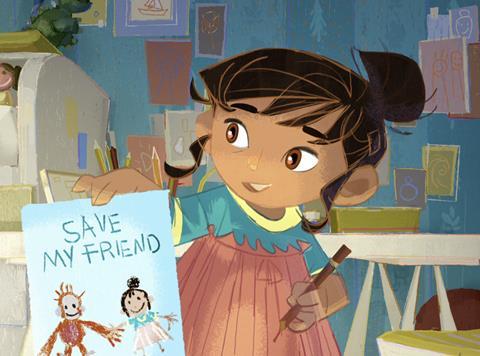 Iceland's planned Christmas advertising campaign has been blocked by the regulator over concerns it broke rules on political content.

The frozen food specialist had planned to use a 90-second animation created by Greenpeace as a TV ad during the Christmas period.

Called 'There's a Rang-Tan in my Bedroom', and available on Greenpeace's social media channels since August, the film features an orangutan who explains to a girl that his home has been destroyed by deforestation caused by palm oil production.

Clearcast, the body that approves ads for major TV channels, was concerned it broke rules against political advertising in the UK Code of Broadcast Advertising.
"The creative submitted to us is linked to another organisation who have not yet been able to demonstrate compliance in this area," said a Clearcast spokeswoman.
Iceland is now showing the ad on its social media channels instead. It's also planning a number of other 10-second Christmas ads for television.
A call to 'Sign the petition' at the end of Greenpeace's film has been swapped for the message 'We're removing palm oil from all our own-label products' in Iceland's rebranded version

In April, Iceland committed to remove palm oil from all its own-label food by the end of 2018.

Iceland MD Richard Walker said: "This year we were keen to do something different with our much-anticipated Christmas advert. The culmination of our palm oil project is offering our customers the choice of an orangutan-friendly Christmas, and we wanted to reflect this in our advertising.

"Whilst our advert sadly never made it to TV screens, we are hopeful that consumers will take to social media to view the film, which raises awareness of an important global issue."