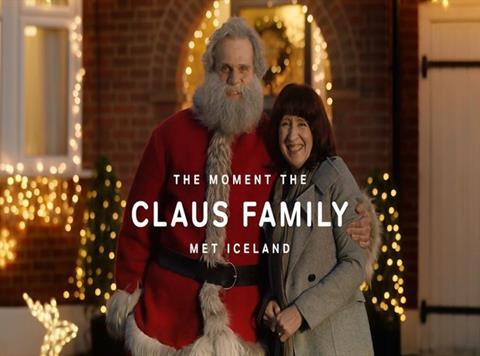 Iceland is gearing up to unveil its Christmas ad this weekend after holding off to avoid giving customers "festive fatigue".

The Moment the Claus Family Met Iceland commercial (below) will premiere across the retailer's social channels before rolling out across TV screens on Saturday morning.

The 60-second clip, produced by London-based ad agency Karmarama, will be supported by behind-the-scenes footage that will be shared on social media channels to give more of an insight into the advert's star, Nick Claus.

According to Nick Canning, Iceland's joint managing director, customer feedback had suggested that "no one wants to see a Christmas advert at the start of November".

"They want to enjoy the autumn and save the festivities until nearer the big day to avoid Christmas fatigue, so we've listened and taken the bold move to put our ad out and Christmas decorations up later," he said. "Our sales from last year showed that 56% of our Christmas transactions don't take place until December itself anyway, so why hassle our customers for months beforehand?"

The Co-op also held off releasing its Christmas ad until this week, having launched on ITV's I'm a Celebrity on Thursday.