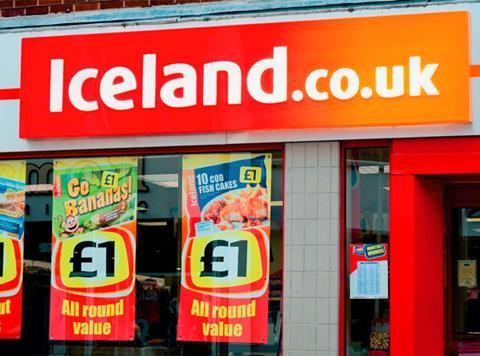 Iceland intends to open 40 new stores and create 1,250 jobs as it continues its investment strategy despite the tough market for grocery retailers.
The company today reported a 2.7% rise in group sales to £2.71bn for the year to 28 March, largely driven by new store openings and group expansion.
The company, which last year acquired seven Iceland fascia stores in the Republic of Ireland from its franchisee AIM Group, made 43 net stores additions to its portfolio during the year.
Like-for-like sales over the period were flat and adjusted EBITDA fell 10.6% to £202.2m, which reflected "major investment for sustainable future growth in the UK and abroad", the company said.
During the year the company also launched and rolled out an online shopping service to 280 stores and began exporting to South Africa, the United Arab Emirates and Saudi Arabia.
Iceland chairman & chief executive Malcolm Walker said the year had been one of "major investment for Iceland both at home and overseas."
The company said in a statement: "The UK food retail market is undergoing a period of major change, characterised by very strong growth by the hard discounters at one end of the market, and good progress by more upmarket specialists at the other.
"Iceland has demonstrated its ability to withstand this intense competition and outperform the major multiples through innovation in both products and services, the convenient nature of its store locations in local catchments, and by maintaining its competitive edge on price. "
The company said the coming year would see 40 store openings and the rollout of its online services nationwide.
It added: "Iceland will continue to focus on satisfying our customers by offering great value, maintaining and improving the quality of our products, increasing the pace of innovation and providing great service by the best team of colleagues in UK retailing."