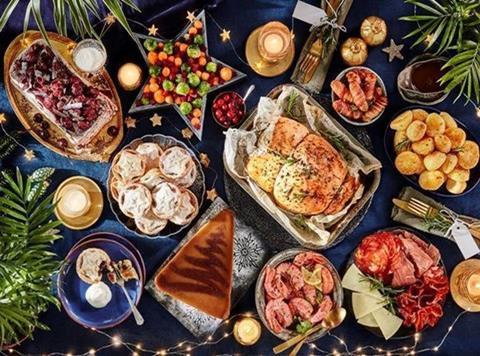 Iceland is to offer a palm oil-free Christmas range, including mince pies, vegetarian options and desserts.

The move follows the supermarket's commitment in April 2018 to go palm oil-free on own-label foods by the end of the year.

Recipes have been reworked to remove the ingredient, use of which has been blamed for deforestation in south east Asia.

More than 100 palm oil-free products are in the Christmas range, according to Iceland. They include Luxury Jumbo Coated Wild Red Shrimps, Luxury Black Forest Layered Pavlova, Salted Caramel Christmas Tree Cheesecake, Winter Berry Christmas Tree Cheesecake and Mince Pie Ice Cream Cones.

"This year we have worked hard to develop recipes that don't include palm oil for the Christmas range, collaborating across our product development team and with trusted suppliers to ensure that our food is of the highest quality and delivers the best possible taste," said Iceland head chef Neil Nugent.
"We're proud to be leading the way and developing our seasonal offering in line with our commitment to give customers the option of Christmas foods without palm oil as an ingredient."

Iceland MD Richard Walker said: "We always try to give consumers a real choice about what they buy and this was a key driver of our decision, announced in April, to allow Iceland customers to join us in saying 'no to palm oil'. This is a stance we will maintain until Iceland can guarantee that palm oil is not causing rainforest destruction. I am really proud of the work our food development team has carried out to create our new Christmas range without palm oil - an ideal way to celebrate as we reach the realisation of our commitment by the end of this year."

Last week, Iceland mince pies went on sale in Selfridges after the upmarket department store announced a commitment to go palm oil-free by the end of 2019.

Iceland claims it will have launched more than 200 new lines without palm oil by the beginning of 2019.