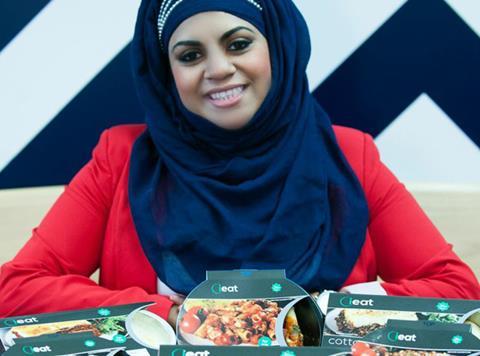 A new range of favourite British dishes suitable for Muslims rolled out to Sainsbury's stores yesterday.
The halal Ieat foods brand – which comprises 12 ready meals including steak & onion pie, lasagne and pizza – has gone on sale in 23 Sainsbury's stores in the South East and Midlands.
Ieat was created by Muslim entrepreneur Shazia Saleem, who said she wanted to offer "the best in British dishes" to those who follow a halal diet.
"I'm British and I'm Muslim – the two aren't mutually exclusive, yet when I was growing up supermarket shelves told me otherwise," she added. "I've always wanted to enjoy a good shepherd's pie or a lasagne; funnily enough Muslims don't eat curry three times a day!"
Saleem, who has worked on a series of ventures including business development for Dragon's Den dragon Peter Jones, has spent eight years researching and developing the range. She said that, with more than half the UK's 2.7 million Muslims aged under 30, the trend for quality British-inspired foods was growing in the restaurant scene, but she felt retail had been slow to catch up.
Sainsbury's World Foods category manager Rich Squire said the Ieat range was broadening the choice for the retailer's Muslim customers. "We want to offer the best choice of products for all our customers including those who follow special diets – whether that be halal or kosher or free-from," he added.
The full Ieat line-up comprises four pies: steak & onion, cottage, shepherd's, and chicken & leek; four pasta dishes: lasagne, arrabbiata chicken rigatoni, pesto chicken tagliatelle, and spaghetti bolognese; and four pizzas: Italian meat feast, spicy beef, barbecue chicken, and Pollo Pesto.