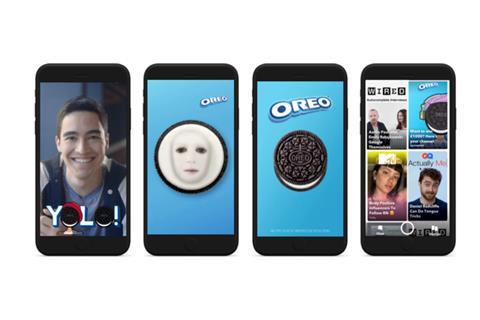 Old-fashioned in-store marketing delivers a far greater sales uplift than advertising on trendy social media platforms like Snapchat, a new study has found.

Ads on Snapchat deliver an average 4% uplift in sales, the social media app's head of consumer packaged goods, Adrian King revealed at The Grocer's Sales and Marketing Technology conference in London.

But traditional ads on gondola ends, shelves and in-store radio can deliver an uplift of up to 10 times more, according to research from Shopper Media Group.

It's developed a digital insight tool called PlanVault that compares sales of products in stores where they are backed by in-store marketing to those where they are not, to provide a measure of the impact of a range of campaign techniques.

Based on 1,100 studies of shopper marketing campaigns for 70 different fmcg products over three years, branded gondola ends delivered a sales uplift of 40%, SMG co-founder Joel Hopwood told the conference.

The figure was 22.1% for trolley bay posters, 21.9% for in-store radio ads and 18.4% for shelf barkers.

The relatively low cost of in-store radio ads and basic shelf barkers made them even more outstanding in terms of return on investment, Hopwood said. While they were outperformed by some other in-store techniques in sales uplift, for ROI they rose to the top of the class.

Shelf barkers delivered a return of £1.48 for every £1 spent. In-store radio ads were best of all, delivering £3.02 for every £1 spent.
Read more: McDonald's vegan burger matches Greggs in tapping vegan trend
Trolley bay ads were poorer in terms of ROI, delivering 58p for every £1 spent, a result driven by their higher price.

Although shelf barkers "may only be a tiny bit of cardboard", their positioning in supermarkets meant they could reach tens of millions of people a week, Hopwood said. "This is the most ­measurable type of advertising in the world."

Snapchat's King had told the conference that measuring the impact of a "handful of campaigns" to date from customers including Unilever, Coca-Cola and AB InBev had "seen some phenomenal results, around an average of a 4% sales lift". It was a new way of measuring users' shopping behaviour, combining use of Sainsbury's Nectar card data to identify sales uplift driven by ads on the social media app, he explained.

Snapchat ads can come in the form of filters that users put on photos before sharing them with friends. Examples included an Oreo ad that can "turn people's heads into, well, Oreos," King said.

Hopwood added: "The Snapchat guys have a bit of work to do to get their 4% onto this chart but no doubt that will come in time from the effects of the creatives we've been shown."