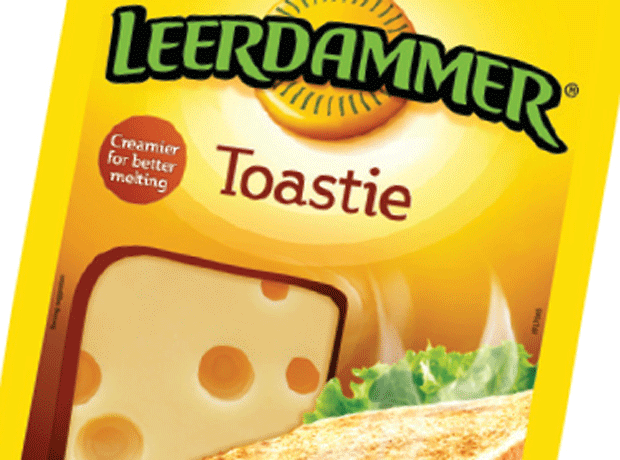 Waitrose extends beef ageing times: Waitrose has launched a new range of dry-aged premium Hereford beef that is matured for 30 days instead of the more usual 21. The seven-strong pre-pack range - which includes steaks and roasting joints, among others - went on sale on 30 September. As of this month, Waitrose is also converting all its counter beef from 21 to 30 days matured.

Leerdammer returns to TV: Leerdammer is returning to TV screens this month with an updated advert highlighting the Leerdammer Toastie range of cheese slices, which launched in May. The new ad launches on 21 October and will run until 24 November.

Fine French cheeses for Tesco: French dairy supplier Lincet has secured listings for five cheeses on Tesco deli counters. Deli Finest Chaource and Brillat Savarin affine as well as cranberry, pineapple and fig variants of Lincet Tutti went on sale on 30 September.

Stapleton seals Jumbo deal: Devon yoghurt maker Stapleton has scored a contract to supply three of its big pot yoghurts to Dutch supermarket Jumbo. The contract to supply 400 of its stores follows an export deal with Belgian supermarket Delhaize earlier this year.

Mr Sherick's goes to Selfridges: Premium milkshake brand Mr Sherick's Shakes has gained distribution with Selfridges for five of its milk drinks. The products - which contain 'additions' such as cookie pieces - are on sale at £2.50 each.

Ocado stocks up on Rachel's pots: Rachel's Organic has secured a listing with Ocado for its organic yoghurt split pots (rsp: £1.69 for a pack of two). The packs went into Sainsbury's in mid-September.

Plain sailing for Jaffa: Citrus supplier Jaffa last week sponsored windsurfing, sailing and paddle boarding lessons for students from a school in Solihull at the first Jaffa Sailing Day at the Weymouth and Portland National Sailing Academy. The students were selected via a competition.

Chicken website launches: The NFU, the British Poultry Council and Red Tractor have relaunched the greatbritishchicken.co.uk website, offering new recipes to encourage shoppers to cook more with chicken.

Produce alliance: The Association of Labour Providers and the British Growers Association have formed an alliance to strengthen arrangements for labour supply to the UK horticulture sector.