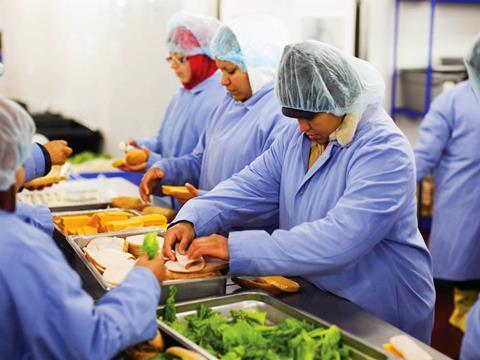 Just why is it so hard to find British workers for jobs in food and agriculture?

It's a question that has gained urgency ever since last June's EU referendum. Now, a year on, the warnings are bleak: UK food & farming is staring down the barrel of a serious labour shortage; growers worry about impending price rises and crops left to rot in fields. Decisive action from government is needed now.

Government aren't the only ones who need to be decisive. The industry must grab hold of a debate that is at risk of becoming entangled in glib stereotypes and half-truths. Think 'poverty wages' and 'lazy Brits'.

It's one of the reasons we decided to unpick the factors behind the current challenges facing many employers in food and farming. Since publishing our analysis on thegrocer.co.uk, we've been heartened by the interest it has generated - both from within the industry and consumers. It's currently one of the most read pieces on our site.

This response suggests there is real demand for a more nuanced look at the challenges Brexit has created for workers and employers. Not cheap throwaway lines, but a fact-based debate about the labour challenges faced by UK food & farming, the factors behind them, and possible solutions.

I believe this is a tremendous opportunity for the industry. Throughout our research, we heard consistently how the food industry could be doing more to highlight career paths and opportunities, particularly to young people.

I was especially struck by what one of the youth employment experts we spoke to told us: that many young people simply have no concept of how they might get into a food job; that it feels completely unattainable to them; that food careers are only rarely talked about in schools and colleges. Now's the perfect time to fix that.

For better or worse, Brexit has shone a light on our food and agriculture workforce - let's use that interest as a jumping-off point to talk more broadly about what it's like to work in food & farming and the many opportunities available.