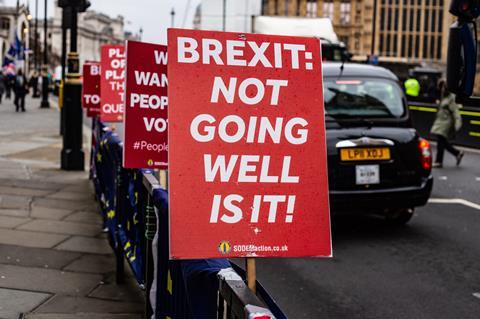 The appointment of a new PM is always important to the grocery sector. And with sweeping changes to the Cabinet including new faces at Defra, BEIS, the DIT and Northern Ireland it is doubly so.

Yet whatever you think about the individuals in the Cabinet and their records in government (and the surprising loss that Michael Gove's departure represents at Defra) is almost irrelevant. It's the overall make-up of the Cabinet that's most significant: it shrieks 'Brexit at all costs'. And whereas no one in the City quite took the previous 29 March deadline seriously (though plenty in the industry did), the 4.2% fall in the pound versus the euro since then is a reflection of the heightened sense of threat this time round. With fewer than 100 days to go until the revised October deadline, and parliament about to head off for a six-week recess, a no-deal Brexit looms increasingly large.

In his first speech as PM, Boris Johnson insisted a no-deal outcome would be "far less serious than some have claimed" and suggested the UK's "refusal to take decisions" was the biggest sap on business confidence. But for all the resolve his new Cabinet represents, it won't be easy for him to end uncertainty. As well as the slimness of the Conservative majority, the sheer number of enemies the PM has on the backbenches, even on his own side, suggests a general election soon, while a new leader of the Liberal Democrats provides at last a modicum of youthful and credible opposition.

Of course, a general election could also herald a non-aggression pact with the Brexit Party to drive out non-Brexiters from the Conservative Party. (There have already been signs of such tactical voting.) So reading the future direction of the country is hugely taxing.

In the meantime, the old government snuck out a series of major announcements at the 11th hour. A health green paper, plastic tax, DRS consultation, all came out on the day or day before Johnson was unveiled. It's difficult to know how many of these will survive under BoJo & co. In fact, it's difficult to know whether to take any of this seriously, but at the same time the situation could not be more serious.