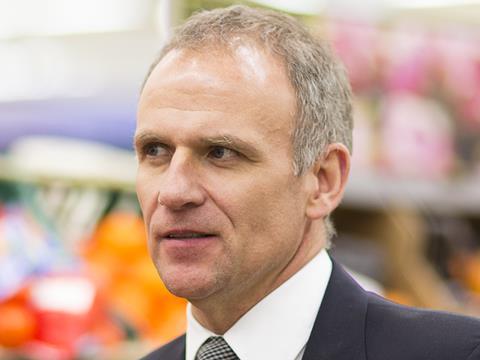 Sir, Following on from your Daily Bread blog on 9 October 2018 referencing my call for an online sales levy I thought it would be helpful to explain the thinking behind it.
As you know, the business rates system has been in place for 30 years and simply hasn't kept pace with changes to the way we shop. Since March this year several major retailers have gone to the wall, taking 82,000 jobs out of the market and leaving premises lying empty. Shops can fail for a number of reasons, and the burden of business rates is one we shouldn't dismiss. If someone is looking to open a shop today, they face an effective rate of tax on investment over nearly 50% before they sell anything. Rates are a barrier to businesses, large or small.
The failure of retail has wide reaching consequences. More than just shops, retailers are employers, business partners and core to the fabric of a community. Retail accounts for over four million jobs in the UK, on every high street, in every town. (Our own business is just one example. Research by KPMG indicates our business supports more than 700,000 jobs in the UK - 310,00 within Tesco and the rest in our wider supply chain. We work in long-term partnership with suppliers, returning 73p back to UK farmers and suppliers for every £1 spent at Tesco and support communities at a grassroots level through charitable and community initiatives worth nearly £51 million.)
If we continue with business rates the way we are, the implications are clear. There will be fewer shops shouldering an increasing tax burden, meaning less revenue to pay for the local and national services communities need, from litter collection to healthcare. Quite simply, the tax well will dry up.
As the government faces the difficult task of balancing the books, it's important that workable solutions are offered rather than just calling for a freeze or reform of business rates. One such, revenue neutral, proposal is a simple 2% levy on goods sold online. This would raise £1.25bn for the Exchequer – enough to pay for a 20% cut to business rates for retailers all over the country.
As the UK's largest online grocer, we will be one of the biggest contributors to the levy. However, I truly believe we have to move towards levelling the playing field – to ensure we give shoppers the choice to buy on-line, or to visit a store, and to protect the contribution to the local economies and communities. This levy would support innovation and investment essential to the future of retail. And crucially, our proposed approach would exclude small businesses, ensuring the entrepreneurialism that drives new ideas, continues to thrive.
I'm not alone in believing in the value shops bring to our communities. Research by YouGov in August shows that people believe retail is the industry with the biggest impact on economic prosperity and job creation where they live. If that's to continue, it's time to shift the burden of raising revenue away from shops.
The status quo is not an option.
Dave Lewis, group CEO, Tesco