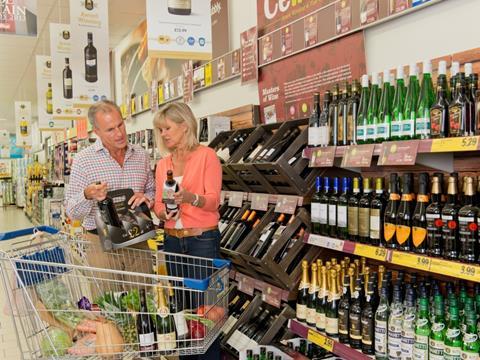 Lidl is introducing 80 new lines to its beers, wines and spirits offering as it seeks to maximise the growth opportunity in the category.

From 26 November, the retailer will roll out 48 new wines, 26 premium spirits and six new craft beers to its stores. The wines range in price from £4.99 for a Bergerac Blanc and a Costières de Nîmes from France, up to to £19.99 for an apple ice wine from Quebec (37.5cl) and a Champagne Blanc de Blanc Brut. The retailer is also carrying new wines from Chile, Germany, Italy, Spain, Hungary and Portugal.

The new spirits - 13 permanent additions and 13 seasonal lines - include vodka, gin, Cognac, bourbon and liqueur. Twelve of the new lines are Scotch whiskies, including a 28-year-old Speyside Single Malt (rsp: £49.99), a 22-year-old Islay Single Malt (rsp: £44.99), and 34-year-old sherry Cask Finish Blended (rsp: £49.99).

Lidl's Hatherwood-branded range of own-label craft beers is being expanded from two products to eight. Priced from 90p to £1.49 a bottle, the new brews include alcoholic ginger beer Ginger Grizzly, IPA Green Gecko, and 'new wave lager' Gnarly Fox. Earlier this year, Lidl launched beer concept The Brewery, which saw it introduce 48 bottled ales on a regional basis.