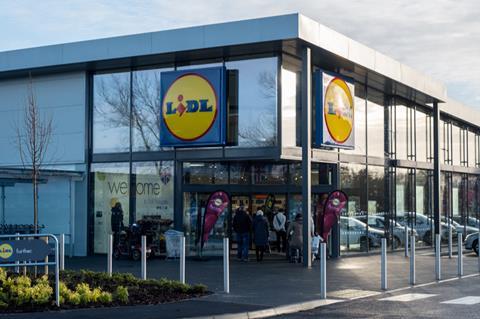 Lidl Digital Logistics – the company widely taken as a sign of the discounter's online ambitions when it was created in 2018 – is being dissolved.
The company was set up with Lidl GB CEO Christian Härtnagel as director. An application has now been filed at Companies House for the company to be struck off the register.
"This company was originally set up in 2018 to house a series of digital logistics assets," said a Lidl spokeswoman.
"However, in line with our business model and maintaining simple and streamlined operations, the decision has been made to close the legal entity, but to keep exploring suitable digital opportunities within existing structure, as we did with the successful launch of our Lidl Plus rewards app.
"Our focus remains on our bricks-and-mortar business, which we see as presenting significant growth opportunity."
Alex Murray also recently left the business as digital director.
Lidl recruited for a number of e-commerce roles in 2019, and told The Grocer it was "actively exploring" an online launch.
However, in a recent interview with The Times, Härtnagel was adamant the retailer had not found a solution suitable for its low-cost discounter model.
"I do think we will go back," he said. "I don't think online will remain on the level we see now. I haven't seen a model that could take us online without playing with the biggest promise that we have — that we will never be beaten on price. And that, as a discounter, is at the forefront of everything we do and every decision we make."
It sits in contrast with rival discounter Aldi, which has launched both Deliveroo and click & collect trials in the pandemic.