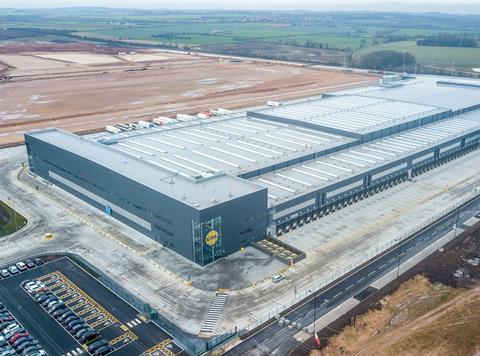 Lidl has opened its 13th distribution centre, in a £70m investment creating 400 jobs at a six million sq ft site in Doncaster.

The facility at Doncaster's iPort will service 53 stores in South Yorkshire, Lincolnshire and the Midlands, and four more branches as the retailer expands this year.

It's the third new Lidl UK DC to be opened in two years, and the biggest to date, with a further four planned by 2025.
"We're extremely excited to mark the start of the year with the opening of our Doncaster distribution centre, which plays an essential role in enabling us to meet growing customer demand for Lidl products," said the supermarket's regional director for Doncaster Tsvetelina Butrakova.

"The centre also underlines our commitment to creating more job opportunities, and I am so incredibly proud of the team that we have here in Doncaster and across our stores, whose hard work and dedication has enabled us to get where we are today."