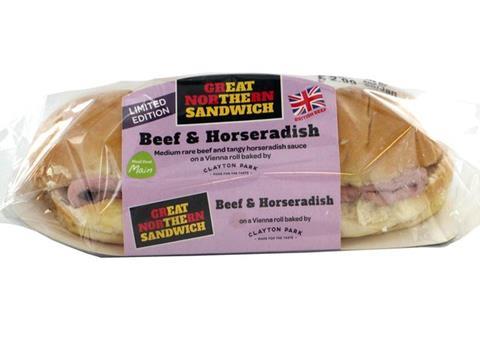 Spar wholesaler James Hall has launched of a range of limited-edition sandwiches under its The Great Northern Sandwich Company brand.

The first in the range, Beef & Horseradish, uses traditional British flavours in celebration of St George's Day on 23 April.

It features medium rare British beef and horseradish in a Vienna roll baked by Clayton Park, its company-owned bakery.

The sandwich will be included in the Spar meal deal, comprising a main, a side and drink for £3.50. It can be bought individually for £2.99.

James Hall will release three other limited-edition varieties this year, including Chicken & Chorizo, Chicken Fajita Flatbread and Carrot & Wensleydale. The release dates are still to be confirmed.